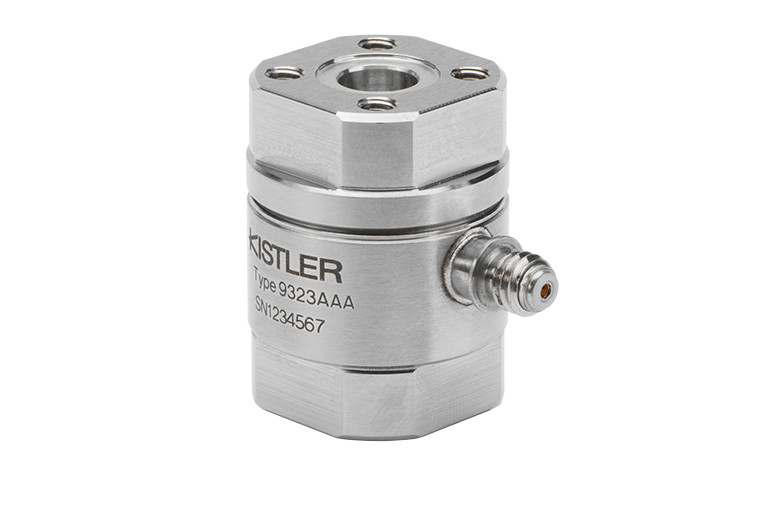 Kistler has launched a new press force sensor to measure very small forces. The 9323AAA sensor features a newly developed, highly sensitive crystal that guarantees extremely precise measuring results, and is ideal for use in challenging industrial environments.
The trend toward miniaturization is unstoppable. Automotive parts, semiconductors, electrical components and medtech devices: in almost every industry, products now have to combine increasingly compact dimensions with higher performance. And that poses major challenges for manufacturers and suppliers, who have to achieve maximum accuracy when processing these high-precision lightweight parts.
Exact force measurements play an essential role in the production of small components such as these. The Kistler Group has now responded to this need by adding a new model to its existing portfolio of force sensors. The new 9323AAA miniature piezoelectric force sensor was developed on the basis of the long-established 9323 product family. It offers an excellent solution for calibrating force sensors installed in production machinery.
With a sensitivity of -32 pC/N, the new sensor can accurately measure forces of less than 5 N. To achieve this, the measurement technology experts at Kistler have developed a new crystal. Kistler grows these crystals itself at its Winterthur headquarters, and they are installed in the tried-and-tested sensor cases of the 9323 product family. This gives the new sensor many of the same benefits as the established models, including proven insensitivity to lateral load and bending moment influences.
No other product on the market can match the high-precision measuring range of the 9323AAA miniature force press sensor. This makes it the solution of choice for measuring very small forces in highly dynamic production processes where high accuracy is absolutely essential. The new miniature force press sensor is now available throughout the world.