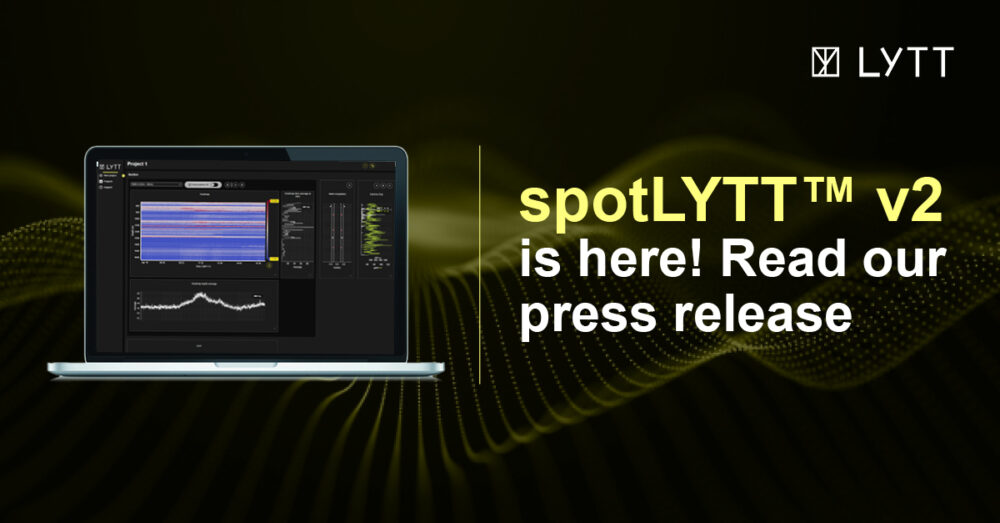 LYTT, a provider of sensor-enabled analytics solutions, has unveiled an upgraded iteration of its data visualization dashboard, spotLYTT™ version 2.
spotLYTT™ v2 includes user-specific dashboard customization and an enhanced user experience, streamlining workflows to help customers rapidly understand their asset data and isolate the root causes of operational challenges. spotLYTT™ v2 uses upgraded, cloud-based architecture to maintain performance for a larger global user base.
The tool provides Oil & Gas operators with an enhanced user experience and unlocks powerful multi-channel analyses to run multiple projects simultaneously. The next-generation user interface also allows for the visualization of sensor fusion insights, using multiple types of sensor data from different sources at once to provide a more complete operational view.
Through the spotLYTT™ user interface, LYTT delivers actionable insights derived from its suite of applications addressing flow, solids, integrity, and seismic challenges for energy operators. LYTT's flow applications in particular have gained significant traction within the sector over the last year, as they enable customers to increase operational efficiency and reservoir recovery by solving complex multi-phase flow monitoring challenges in tubulars and subsurface production systems. Crucially, insights are offered continuously and in real-time via spotLYTT™, offering increased visibility into well performance.
Before the launch of spotLYTT™ v1 last year, the Oil & Gas sector had few interactive data analytics visualization solutions available. Since then, spotLYTT™ has been widely deployed alongside LYTT's app suite, and has generated additional value for projects worldwide. As energy operators increasingly deal with complex wells and integrated global portfolios, LYTT has worked to build out more scalable and cost-effective solutions to try and address these evolving challenges.
Çağrı Cerrahoğlu, Product Manager – Applications, LYTT, explains: "O&G operators are keen to invest in scalable technologies that help them monitor the performance of their assets. By using connected insights enabled through spotLYTT™ v2, our flow applications allow operators to dynamically monitor production and injection while building an understanding of the relationship between these variables and their operating conditions, empowering operators to optimize their assets."
Pedro Vale, Chief Technology Officer, LYTT, concluded: "Understanding our customers' technical needs as part of our product evolution is a key value driver for LYTT. We work closely with our customers to accelerate their digital trajectories and empower them with real-time visibility to make smarter decisions, faster. We look forward to continuing to evolve LYTT's analytics platform and app suites, and, via spotLYTT™, helping customers in Oil & Gas, Water and CCS intuitively tackle key operational challenges using sensor fusion."