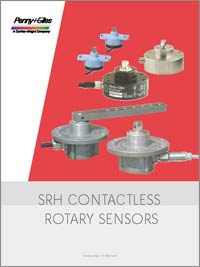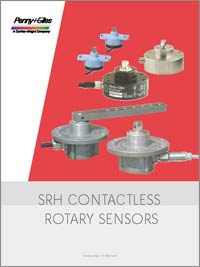 Designer and manufacturer of high integrity position sensors, Penny + Giles, has announced a new SRH Contactless Rotary Sensors brochure.
Complete with technical information, including a selection guide for ordering the various models and features, the free brochure is available in print and online. It is user-friendly and offers information about the five models in the range, from single output 28mm compact to rugged 87.5mm dual output versions for position feedback of critical functions in a wide range of industrial applications.
The brochure includes detailed ordering codes that allow a wide range of factory programmable options for these contactless rotary sensors that use the latest 12bit Hall effect sensing technology.
The brochure is an essential resource for designers specifying rotary position sensors for functions in a wide range of markets, from motor racing to off-highway vehicles and industrial process control.