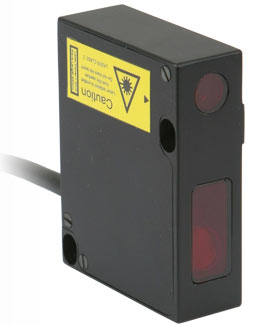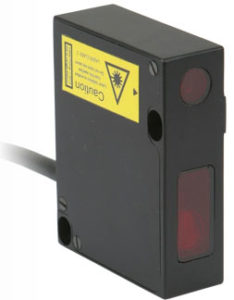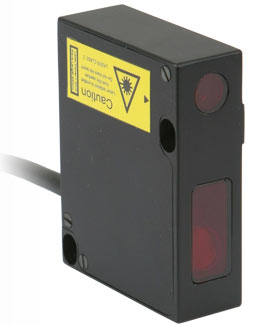 Robust, miniature laser sensor provides high-speed ratiometric and digital outputs for dynamic autosports ride height measurement.
A specially adapted laser triangulation sensor, aimed at autosport ride height measurement is available from Variohm Eurosensor. Equally suitable for on-vehicle wind tunnel or track testing, the IP67 rated RF603 series includes a 0.5 to 4.5 VDC ratiometric output from a 4.5 to 9 VDC supply with a frequency response of 8 kHz for high-speed position measurement over a programmable range of up to 1000 mm. An RS232 serial port is also included for fast 460 kbits/sec data streaming with dedicated PC software supplied for straightforward interfacing and set-up.
The long life/maintenance free unit is supplied in a wide choice of combined stand-off and measurement distance ranges. A typical 90 mm stand-off and 100 mm distance measurement model is able to resolve to 0.01 mm with linearity to 0.1 mm.
With a volume of only 65 mm x 50 mm x 20 mm and weighing just 100 grams, the RF603 is easily mounted via two 3.6 mm diameter holes on 45 mm centres. For maximum durability the unit combines a fully sealed anodised aluminium enclosure and toughened glass lenses and is rated at 30 g shock loading with a -10ºC to +60ºC operational temperature range.
Connection and installation is simplified with a Binder 702 (IP67) connector fitted as standard and a mating 3 m cable with moulded connector set supplied. The unit is also available with permanently attached cable option with length to suit the customers' requirement.
The RF603 series has been developed for the autosports arena from a pedigree of demanding industrial applications as diverse as steel production and semiconductor fabrication where it is used for high speed precision position and displacement measurement from 2 mm to 1000 mm as well as vibration and surface profile measurement.
Other interface options include RS 485 and CANbus for 1 Mbits/s position feedback in single or networked multi-axis measurement systems. Alternative voltage and current output versions, and power supply options up to 36 VDC are also available. Application customised options include protective air-cooled housings for higher ambient temperature use and built-in heaters for lower temperature operation. 2D scanning laser versions are also available.