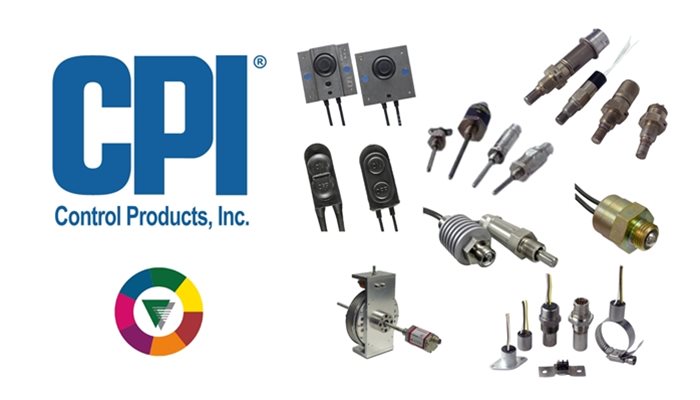 Variohm Group, a part of discoverIE, have bolstered their product and manufacturing expansion through the acquisition of CPI™, a manufacturer of harsh duty position sensing and switching technologies.
CPI develops, designs, and manufactures its comprehensive product range from its purpose-built facility in East Hanover, New Jersey and has the bold company strapline "Is your equipment tough enough for our sensors".
"discoverIE and The Variohm Group is a really perfect fit for us," notes Mac Stuhler, General Manager of CPI. "With their long and successful history of managing companies that produce the same kind of highly differentiated components that we manufacture, we are really looking forward to working within the Group and the new market opportunities offered".
A Comprehensive and Versatile Portfolio
CPI's specialist range of standard and ATEX/IECEX/SIL2 rated draw-wire position sensors and its waterproof switch and thermal switching technologies perfectly suit harsh duty application areas, where the ISO9001 registered manufacturer has over seventy years' experience in demanding control tasks in aerospace & military, construction, off-highway, agriculture, mining, subsea, oil & gas, and many other challenging fields.
CPI's thermal switches are used for demanding military and commercial temperature control applications and are available in three primary electromechanical design categories: snap disk, bimetal, and rod and tube. Each type offers a differing sensitivity and temperature profile that suit a very wide range of harsh environment applications. The snap disk 'Snapstats' range uses a bimetallic snap disc that provides shock and vibration immunity and a broad temperature differential over an operating temperature range from around -18 to 148 °C. Available configurations include surface mount with or without probe, thread mount, clamp mount, hermetically sealed, and dual setpoint.
The bimetal 'Plugstat' series are slow-make and -break devices which provide tight tolerance temperature sensing over a small range with a working range from approx. -18C to 345 °C. They are applied extensively in aircraft ECS, plastic extruders, wind turbines, and various military vehicle systems. The rod and tube design suits set-point temperature ranges from around -18C to 955 °C and are well proven in harsh environment applications such as aircraft engine overtemperature, refinery process control, and engine exhaust monitoring.
In addition to this, CPI manufactures an extensive range of waterproof switch products that, as a minimum, meet IP68 protection levels and, for some tasks, are completely long-term submersible. Characterized by the same high levels of durability and ruggedness seen in other CPI products, switch configurations include normally open, normally closed and SPDT with neoprene covers to MS39058 for military applications and Santoprene™ covers for industrial switching. Electromechanical design includes momentary, maintained contact, limit. ball types, plungers, rockers and more. Available as single components or combined in switch panels  they offer long life endurance ratings as high as 5 million cycles and temperature ratings from -55 to 205 °C.
All CPI products can be adapted as custom designed specials for applications outside standard product offerings, and UL approvals are widely available.
Rapid Expansion
As Variohm Holdings continues to expand, this latest acquisition brings the Variohm Group to eight engineering companies and a total staff of more than 400 specializing in sensors, switches, motion control and systems – each with a high degree of autonomy but with complete access to the Group's shared expertise and resources.
CPI Joins:
German/Hungarian manufacturer Limitor GmbH (temperature control components)
USA based Phoenix-America – (magnetic encoder and magnetic sensors)
UK based Variohm EuroSensor (sensor and transducer supplier and manufacturer)
UK based Herga Technology (switching and sensing solutions)
UK based Ixthus Instrumentation (specialist measurement systems)
UK based Heason Technology (motion control components and custom engineered systems)
UK based Positek Limited (specialized linear and rotary inductive displacement sensor technologies)
Graham Pattison, Variohm Holdings' managing director, welcomes the CPI acquisition and the substantial opportunity it delivers for the Variohm Group's manufacturing capability and potential sales growth. "This latest acquisition perfectly complements our vision and demonstrates discoverIE's continued investment in The Variohm Group. By realizing this increased synergy between our now eight members, we can deliver an increasingly more compelling offer to our valued customers".