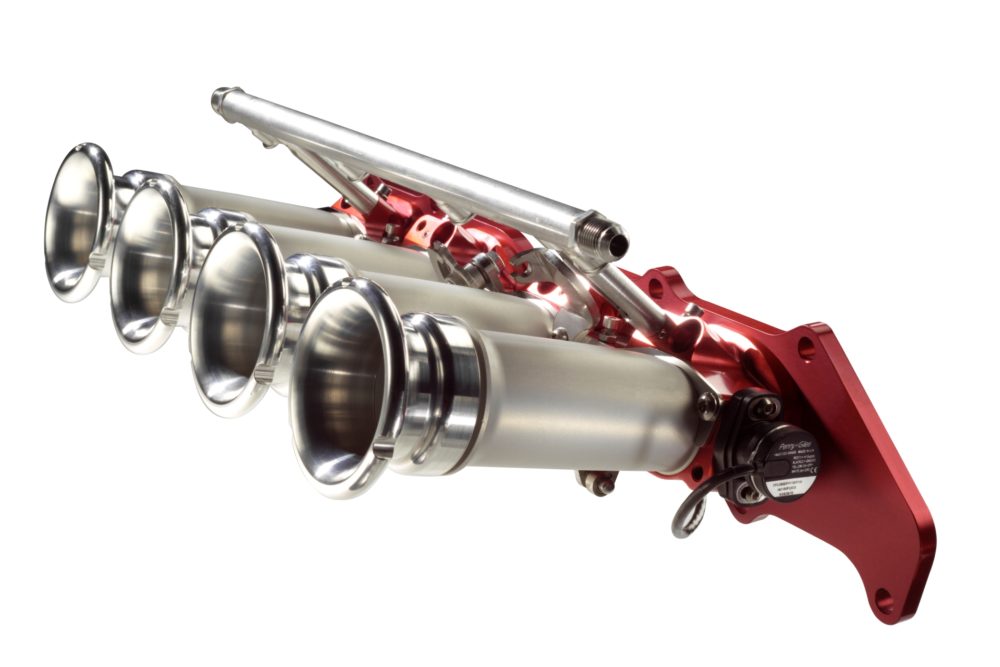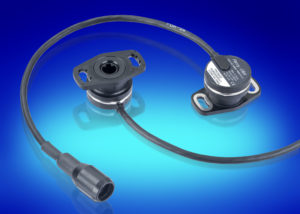 Penny + Giles, a business group of Curtiss-Wright Controls and designer and manufacturer of high precision sensing technology, has pioneered developments in motorsport position sensing by using experience gained in aerospace applications, where reliability under extremely hostile conditions is paramount. The company's sensors have become the benchmark in motorsport applications and can claim to have helped every winning team in the Formula 1 championship since 1986.
So when Norfolk, UK-based Active Technologies – an engineering design consultancy providing solutions for motorsport teams, track day enthusiasts and custom tuners –  required a better engineered and more robust throttle position sensor for its patented shaft-less throttle bodies, it is no surprise that Penny + Giles provided the solution.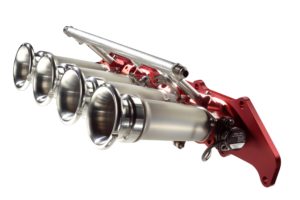 Having worked for Lotus and overseen eight engines into volume production for Saab, GM and Cadillac, managing director Paul Spinks founded Active Technologies in March 2005 to create a shaft-less throttle body that increases the flow of air into naturally-aspirated engines without the need for a turbo or supercharger.
"In technical terms we talk about volumetric efficiency." explains Paul. "Each cylinder in a 2.0 litre, four cylinder engine is half a litre in capacity, but if you can introduce more than half a litre of air you can increase power. With our throttle body systems, we can achieve 120% volumetric efficiency, essentially compressing the air into the cylinder."
A traditional butterfly throttle body consists of a brass disc mounted through a slotted shaft, which is held in place with two screws. The Active Technologies system removes the shaft to improve the air flow, and has resulted in a 10% increase in air flow and power from the engine compared to conventional butterfly versions."
By retaining the rotating butterfly but removing the slotted shaft from the air tract, the only intrusion in the throttle body housing is a 2mm knife edge. This shaft-less design – protected by a UK patent and with patents pending in the US, Australia, Japan and Europe – has helped to eliminate turbulence, which can cause pressure to build-up in the housing and restrict the amount of air flow.
During development Active Technologies tested numerous throttle position sensors for its bodies, from mechanically-based versions to the latest Hall effect sensors, but none offered the engineering solution they were looking for.
Explaining some of the problems encountered, Paul says that if installed or used incorrectly, potentiometer-based sensors were generating an intermittent signal that reduced the spark advance into the engine and resulted in an extremely lean mixture that caused piston damage. He says other sensors using track dampers were also tested but, by using mechanical connections, were still prone to wear and malfunction.
Then, eighteen months ago, Active Technologies tested its first non-contact Hall effect sensor, but the shaft protrusion still didn't offer them the engineering solution they required. However, it did convince the company that Hall effect was right for their throttle bodies and discussed the application with Penny + Giles engineers who recommended the TPS280DP throttle position sensor.
The Penny + Giles TPS280DP uses a factory programmable Hall effect sensor with two outputs that can be programmed individually for angular range, output range and direction. It has no contacting sensor parts, which ensures zero signal degradation over the lifetime of the sensor, and has a tested life of more than 60 million operations – more than 18 times the life of an equivalent potentiometer. In addition, when powered with 5Vdc, the sensor has an operating temperature range from -40 to +140ºC.
The TPS280DP has been specifically designed to work in harsh motorsport environments and has excellent shock and vibration resistance. Its drive and body are IP69K-rated to provide excellent protection against the ingress of dust, fluids and pressure cleaning. It is also mechanically interchangeable with many existing potentiometer-based throttle sensors using 32mm mounting centres and is designed to interface with most common throttle body D type spindles.
Explaining its advantages for the Active Technologies application, Paul Spinks says his company's throttle bodies have a full shaft protrusion that engages into the body of the TPS280DP, providing a significantly better engineering solution. The Hall effect technology also supersedes traditional systems, which wear and create 'dead spots'. Engine vibrations can also cause the contacting wiper on resistive-track sensors to bounce off the track, causing a misreading of the throttle position.
"We felt that the Penny + Giles sensor was a better engineered and more robust solution for the application. The quality and specification that Penny + Giles offers – high temperature, very high position accuracy (less than half a degree wide open to back) – is also what we are looking for when specifying components for high-performance engines." says Paul.
Quoting performance figures, Paul states that a standard 2.0 litre, naturally-aspirated Duratec engine leaves the factory with approximately 150bhp, but by replacing the production system with an Active Technologies throttle body system, the output increases by 30% to 190bhp. Reinforcing the claim, he says Active Technologies' own product demonstrator, a Renault Clio Sport, is fitted with four throttle bodies equipped with Penny + Giles TPS280 sensors, which has increased performance of the standard 150bhp engine to 196bhp.
Active Technologies throttle bodies are currently being rolled out to over forty different engine variants. In fact, motorsport team Mountune Racing, fitted them to two of Team AON's LPG-powered Ford Focus ST cars for the 2010 British Touring Car Championship series. However, following a revision of the regulations for alternative fuelled engines, the team was ordered by the Touring Car Association (TOCA) to reduce the power output of the engine by reducing the turbo inlet restrictor and boost pressure because the cars were deemed too powerful, especially for other teams chasing or defending on the race straights, which could adversely affect the competitive nature of the sport.
Because of the controversy surrounding the use of LPG-powered engines, Mountune has reverted to normally-fuelled engines for the 2011 season.