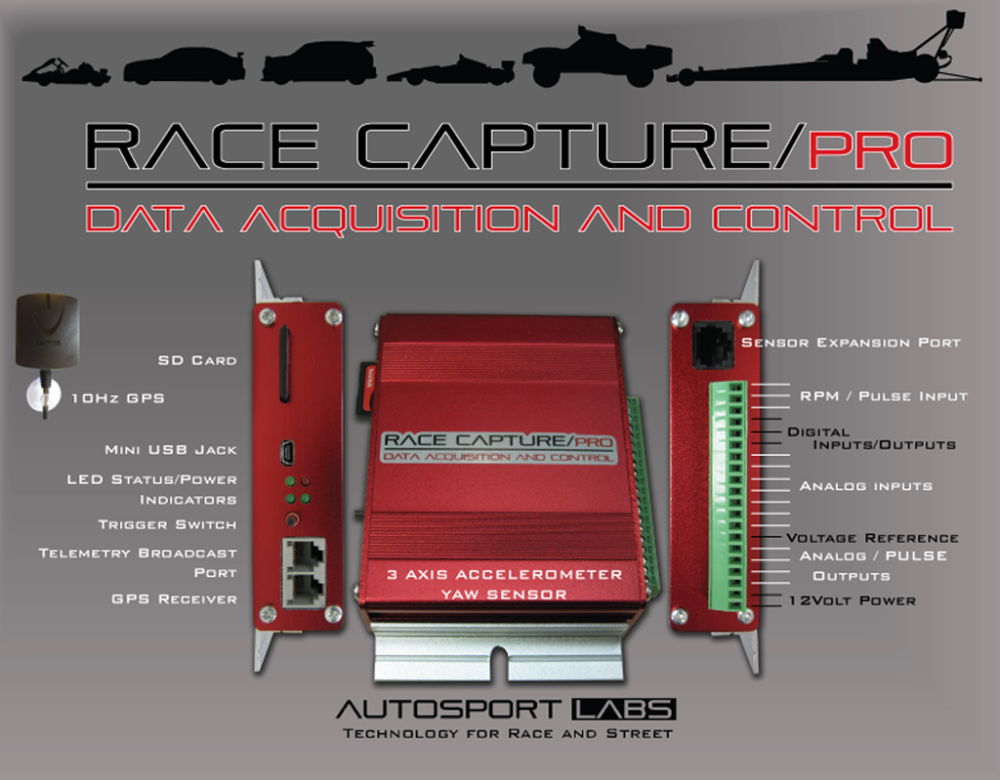 Autosport Labs, provider of open source motorsports products today announced the launch of Race Capture Pro, a professional quality data acquisition, control and telemetry system. Race Capture Pro makes it possible to have professional-grade customizable race car data and telemetry for a breakthrough price.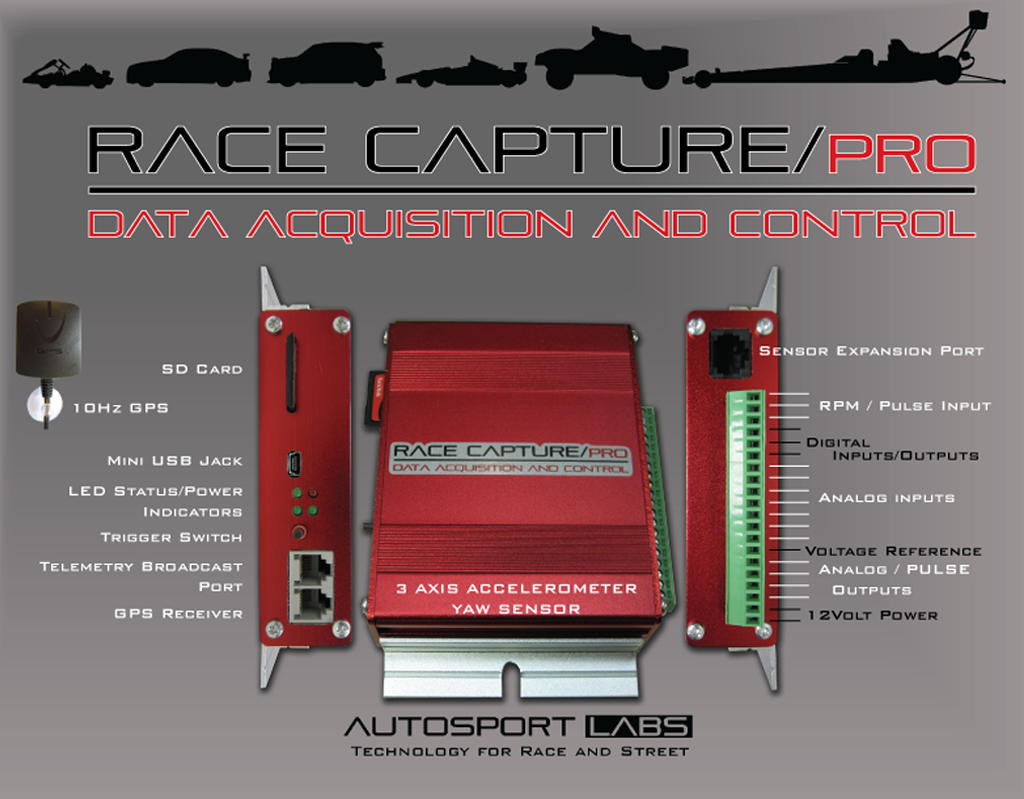 Race Capture Pro is a unique, open source hardware and software project appealing to motorsport and technology enthusiasts worldwide. Enthusiasts can use Race Capture Pro to collect data on driver and car performance and analyze it later using the included software. In addition, Race Capture Pro can be further customized to a user's particular needs by leveraging additional sensor input capabilities.
Autosport Labs aims to turn data logging and real time telemetry into an accessible and familiar training option for all levels of racers, from the novice to seasoned amateur to veteran professional. The unique capabilities of Autosport Labs Race Capture Pro allow users to log their racing time on track:
Downloads and stores race car actions in real time, with 10Hz GPS and up to 100Hz on all other sensors.
On-board precision digital accelerometer and yaw sensors detail the traction available for the race car.
Analog and digital inputs allow users to monitor sensors for customized data logging and measure exactly what they need.
The telemetry capabilities allow monitoring of race car data in real time from the pits or anywhere on the internet.
Custom actions combined with user programmable outputs provide a way to automate behaviors on the car. Examples include automatically triggering an intercooler sprayer to lower intake temperatures, controlling active aerodynamics for better cornering, activating cooling fans, or re-mapping factory sensors.
"We want all racers to have access to professional level data and telemetry for a reasonable price and be able to use their data without restrictions," said Brent Picasso, Co-Founder and CEO of Autosport Labs, and principal designer of Race Capture Pro. "As with the community that sprang up around our Megajolt crank fired ignition system, we are thrilled about the opportunity and privilege to discover what our customer community will create with Race Capture Pro."
Autosport Labs Race Capture Pro is available on the Indiegogo launch page athttp://www.indiegogo.com/RaceCapture for a limited time before appearing as an everyday item at autosportlabs.com and global distributors.