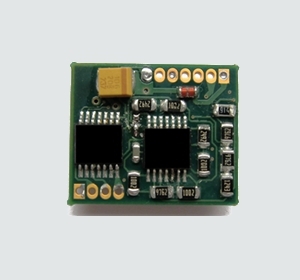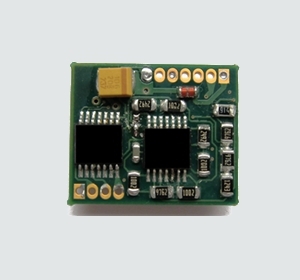 bf1 systems, an engineering firm developing advanced electronics for the motorsport and aerospace industry, today announced that their dual gain intelligent amplifier was undergoing testing in the F1 young driver test at Abu Dhabi's Yas Marina race circuit. The new dual gain intelligent amplifier ("intelliamp") allows F1 teams to analyse dynamic loading and aero balance data from a single strain gauge installation on each pull and push rod.
bf1systems were approached by an F1 team who wanted to analyse both dynamic loading (high loading) and aerodynamic balance (low loading) from a single suspension part. A commonly used solution to achieve this involves adding a second strain gauge, with a separate higher gain amplifier being added for the aero balance analysis.    bf1systems' design team opted to redesign their intelliamp to incorporate two separate 0 – 5V outputs with individually scalable gains and offset.
In addition to providing two separate outputs, the new amplifier also incorporates bf1systems' microprocessor controlled temperature compensation to ensure that the part's outputs are unaffected by changes in its ambient temperature. The intelliamp can compensate for changes in temperature from 10°C to 125°C, with multiple parts all containing calibration tables to ensure common outputs. This removes the requirement to enter part specific calibrations into the logger when components are changed.
bf1systems have also incorporated an intermediate filter stage with a 2-pole low pass Butterworth filter into the amplifier which can have its cut-off frequency configured at build time to suit the customer's requirements.
Despite the addition of extra components in comparison to the single channel intelliamp, the dual gain amplifier retains a small form factor of 15 x 18 x 5mm, ensuring that it can still be mounted directly onto the push or pull rod. The close proximity of the electronics to the strain gauging ensures that signal noise is kept to a minimum.
The young driver test marks the culmination of the three month project to produce the dual gain intelligent amplifier. bf1systems were approached in August with the team's request, and delivered the parts for use in the test prior to the Abu Dhabi Grand Prix in November. Within this time period, bf1systems worked closely with the team to optimize the design of the suspension components to give the best possible results, and also to house the electronics. This stage is critical when strain gauging a part, as components that are not designed from the outset to be strain gauged often yield unreliable
and unrepeatable results. The electronics were also subjected to rigorous electronic and environmental tests to ensure that the design will operate in all conditions that may be encountered on a race car.
With track testing time now at a premium in many motorsport formulas, the dual gain intelliamp allows engineers to look closely at aero balance during race weekends, and also allows race spec push rods to be used during dedicated straight line testing, minimising a team's part count and reducing the associated costs.
"This project clearly demonstrates that by using our in-house design and production facilities, bf1systems was able to react to the customer's request and produce a new part in a short period of time," said Simon Roberts, Mechanical Design Manager at bf1systems. "We are always happy to discuss and work with our customers to develop new parts, whether it is for motorsport, automotive or in other industries."
The dual gain intelligent amplifier will be just one of the new products which bf1systems is showcasing at the Autosport International 2012 show, where they can be found at stand E353.