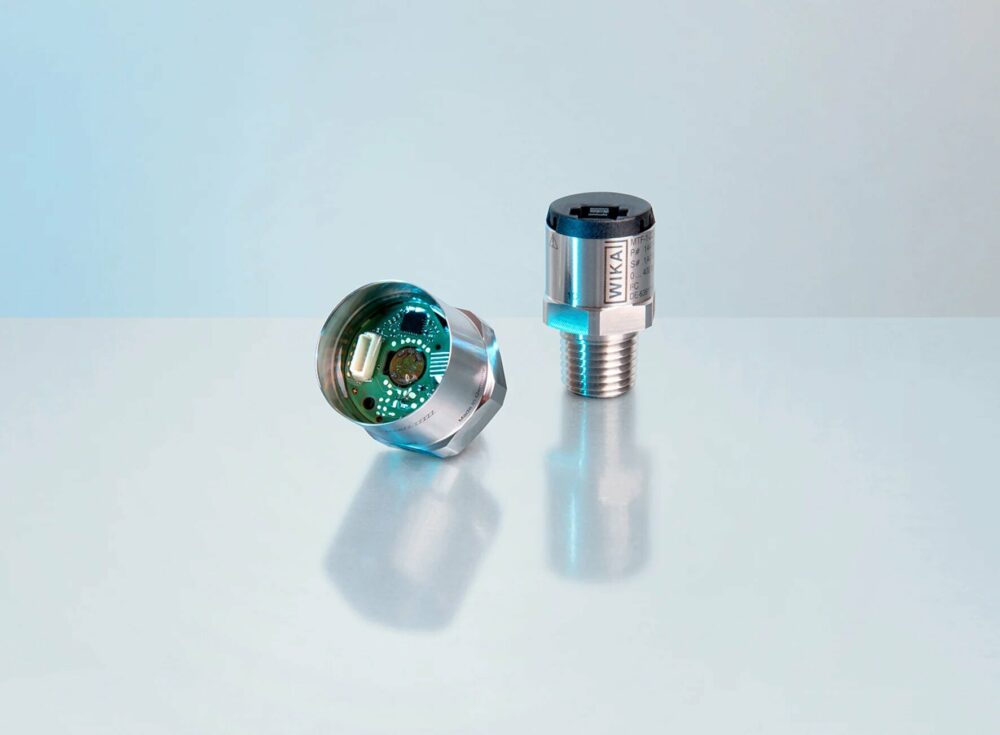 WIKA's model MTF-1 pressure sensor module is now also available in a version with ATEX and IECEx approval.
The new variant of the compact module supports manufacturers in their development of end products for applications in potentially explosive environments. Having ATEX and IECEx component certificates for the MTF-1 simplifies the Ex approval of the entire system.
Designed for pressures up to 1,000 bar, the pressure sensor module has features that enable it to be used in critical and sensitive applications. Its stainless steel measuring cell is welded to the process connection and therefore suitable for aggressive media. In addition, the "dry" and seal-free sensor element minimises the risk of contamination of the medium.
In the version with Ex approval, the model MTF-1 transmits the measured pressure value via an energy-saving I2C signal. The digital protocol also outputs a temperature value for the sensor. This information, in turn, can be used for condition monitoring of the end device.