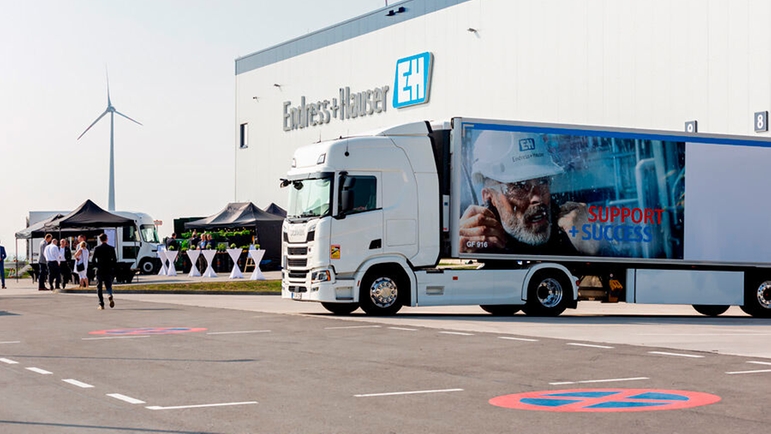 Specialists in measurement instrumentation and solutions for industrial process engineering, Endress+Hauser, have strengthened their worldwide logistics capacity with a new European logistics hub in Wörrstadt, Germany. The center offers 60 percent more space than the previous logistics center.
The modern warehouse distribution facility will serve as the hub for all shipments from European production sites to end customers, and is also responsible for supplying product centers outside of Europe. The center will be operated by Hellmann Worldwide Logistics. 
Equipped with the latest material-handling technology, the new logistics center ensures fast throughput times and on-time delivery of customer orders.
"We will handle around 1 million shipments annually at our facility here," says Thorsten Wilkening, Head of Corporate Logistics at Endress+Hauser. The shipments will mainly involve cross-docking products, which are goods that are immediately turned around and distributed direct to the customer instead of being warehoused.
"Customer satisfaction is of the utmost priority for us. The new logistics center meets all of the requirements of a modern goods distribution center, thus allowing us to continue to smoothly fulfill customer orders and ensure on-time delivery," says Oliver Blum, Corporate Director Supply Chain at Endress+Hauser.
A dedication ceremony to celebrate the new center was held at the end of September together with Hellmann Worldwide Logistics, project developer Panattoni and general contractor List Bau from Bielefeld, Germany.