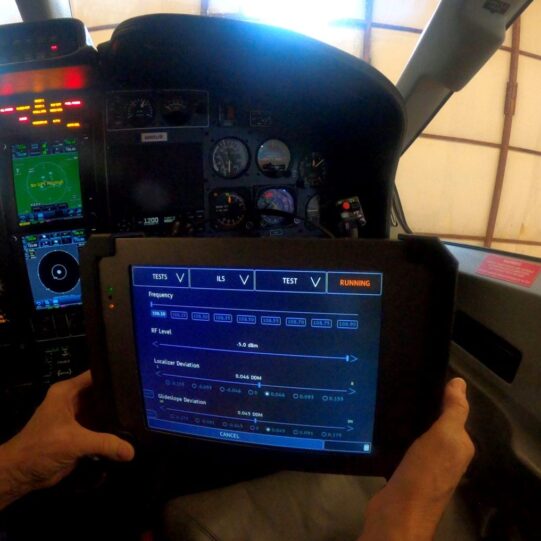 CCX Technologies is expanding its T-RX Tester's reach into the European market by signing an exclusive distribution agreement with U.K.-based Evolution Measurement.
The latest of several agreements in recent months authorizes the company to sell and support and in time, perform limited repairs to the testers for business jet and commercial aircraft platforms.
"We are incredibly well-aligned in our dedication to providing innovative solutions to the aviation market," said Chris Bartlett, president of CCX Technologies. "This is one of many reasons why we are thrilled to add Evolution Measurement to our expanding authorized channel-partner network. In line with our goal to make the tester as widely available as possible, this agreement will allow more maintainers across Europe streamline their testing regimen by incorporating our intuitive T-RX. The addition of a licensed calibration capability in Europe is also an important new time-saving service for maintainers."
Aircraft maintainers and technicians in North America already use the T-RX to evaluate most avionics radio systems with more than 100 different tests. Easy to use, rugged and portable, the T-RX replaces the functionality of legacy avionics testers with a single, compact unit that is simple to upgrade even as new test requirements and standards emerge. It streamlines testing and allows maintainers to print test reports and incorporate them into customer work orders, saving time and giving confidence that testing is done correctly.
"As experts at helping solve the most difficult measurement problems, we are always on the lookout for innovative, new products that will deliver added value to our customers," said Paul Crowhurst, managing director at Evolution Measurement. "After seeing the T-RX in action, it is clear to us that it provides an elegant and efficient solution to a recurring avionics challenge. Not only are we delighted to add it to our growing catalogue of aerospace focused measurement products, we are pleased to be exclusive distributors for the T-RX in Europe."