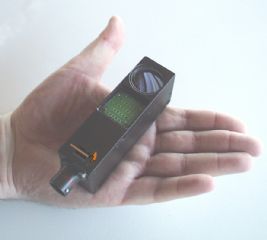 Why do F1 teams still prefer to use optical sensor technology rather than GPS to measure accurate body velocity and slip angle?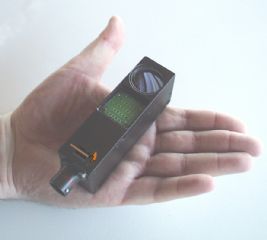 Success in Formula 1 racing is determined by the smallest of margins. A split second shaved off a lap time, wheel traction and speed through the corners are all critical factors that decide who'll eventually sit on top of the podium. Since the FIA standardised the specification of F1 cars this has become even more crucial. It's now up to the mechanics and technicians to analyse and optimise the car's performance so that it always delivers its maximum potential. The use of GPS and telemetry, has given racing engineers the power to interpret vast amounts of data collected either during a race or practice session, and use that information to tune the car for optimum performance. However, even though GPS is widely used for many applications, it is not reliable or accurate enough to be used in F1: the FIA banning of the use of 2-way telemetry and remote engine mapping probably didn't help either. Instead, the industry has enhanced its focus on optical speed sensors in order to ensure that the cars always deliver their best on the circuits. Importantly, the teams rely on the optical sensors to be able to understand any new tyre developments.
So why does the industry prefer optical speed to GPS?
The problem
Car technology today is very complex. Every automotive company does its utmost to ensure that its cars perform as well as they can. This means that each of them invests heavily to constantly improve ride, handling, stability and performance. The same principles apply to F1 and LMP teams, current road cars have more control systems than any current F1 car! These tests have given us such benefits as ABS, ASR and ESP. In order to refine areas like velocity, acceleration, side slip and angles, further testing is necessary not just to improve performance but also to help to design the systems that will solve the problems. Optical speed, distance & slip-angle sensors play a predominant role in this area.
How do optical speed sensors help?
Optical speed sensors are used throughout the automotive industry for:
Distance measuring in all manner of operating states like standstill, braking, high-speed ride navigation and position.
Measuring the slip-free acquisition of vehicle speed.
The determination of slip between rail and track wheel.
The acquisition of speed changes with direct reference to the track.
Why does F1 prefer speed sensors to GPS for measuring body velocity and slip angle?
The advantages of Correvit optical sensors
Optical sensors have numerous advantages over GPS and offer the following benefits:
250 Hz output rate (4ms updates)
The slip angle is measured referencing the road surface and not the vehicle roof – this is not the same.
Has low latency.
Non-contact optical sensor
Measurement uncertainty of final value better than 0.1% because of precise optical grating technology.
Can be used under extreme environmental conditions.
Has a good linear output.
Easy to use.
Low maintenance and service demands following many years of refinement.
The disadvantages of GPS
GPS was seen as a "magic bullet" and, for some applications, it is very useful but GPS cannot compete with optical sensors because of its disadvantages:
Only 20 Hz output rate.
The antennas have to be mounted on the car roof, which is not good for transient testing.
Noise is high ( averaging can help the GPS but there are long term errors, lasting 10 minutes normally, which is about 0.3 degrees peak-to-peak: the averaging process can not remove this.)
To get maximum accuracy you need a 2 meter separation of the antennas.