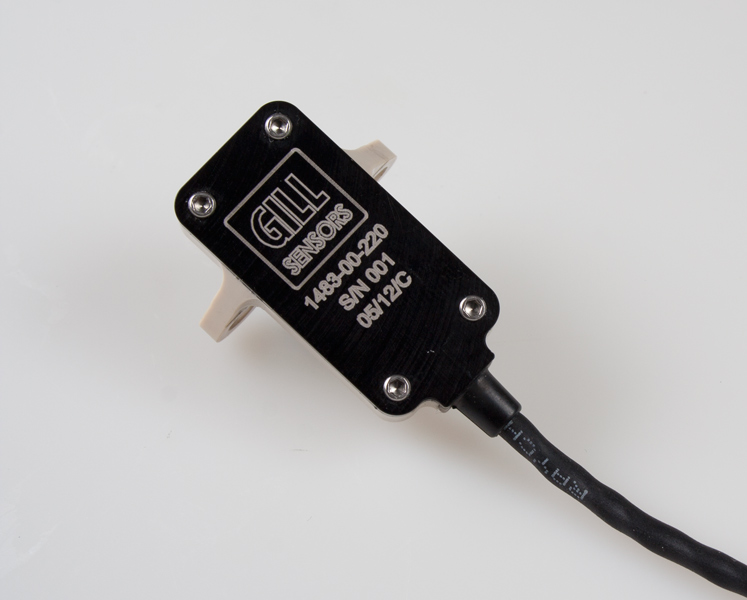 Gill Sensors has developed a non-contact clutch position sensor for a leading F1 race team, offering the stability and reliability necessary for demanding race use.
The sensor mounts onto the existing clutch slave assembly using two mounting points. With a PEEK main body for thermal stability and minimal weight and an aluminium lid shielding the internal electronics, the sensor housing is designed to withstand the high temperatures experienced in and around the gearbox. Rigorous in-house thermal testing verified output consistency and signal stability, in addition to the team's trials.
Fully sealed and solid-state, the sensor is extremely compact and weighs under 15g. Supplied with a flying lead and configured to output 0.5-4.5V over the measurement range, the sensor offers excellent precision with 12 bit resolution. Position can be accurately determined with update speeds of 15kHz, three times the requirement of the application.
Configured to measure 10mm of linear travel, the sensor measures the position of a custom steel cylindrical activator target bonded to the exposed portion of the clutch slave actuator. The activator passes over a series of coils embedded within the sensor, which alternately generate magnetic pulses and measure differences in activator response. The accuracy of the sensor output allows clutch plate wear of hundredths of a millimetre to be monitored in real-time.
The sensor has now been formally homologated by the Federation Internationale de l'Automobile (FIA) for use in the 2012 Formula 1 World Championship, providing F1 engineers with reliable data vital for a race winning performance.