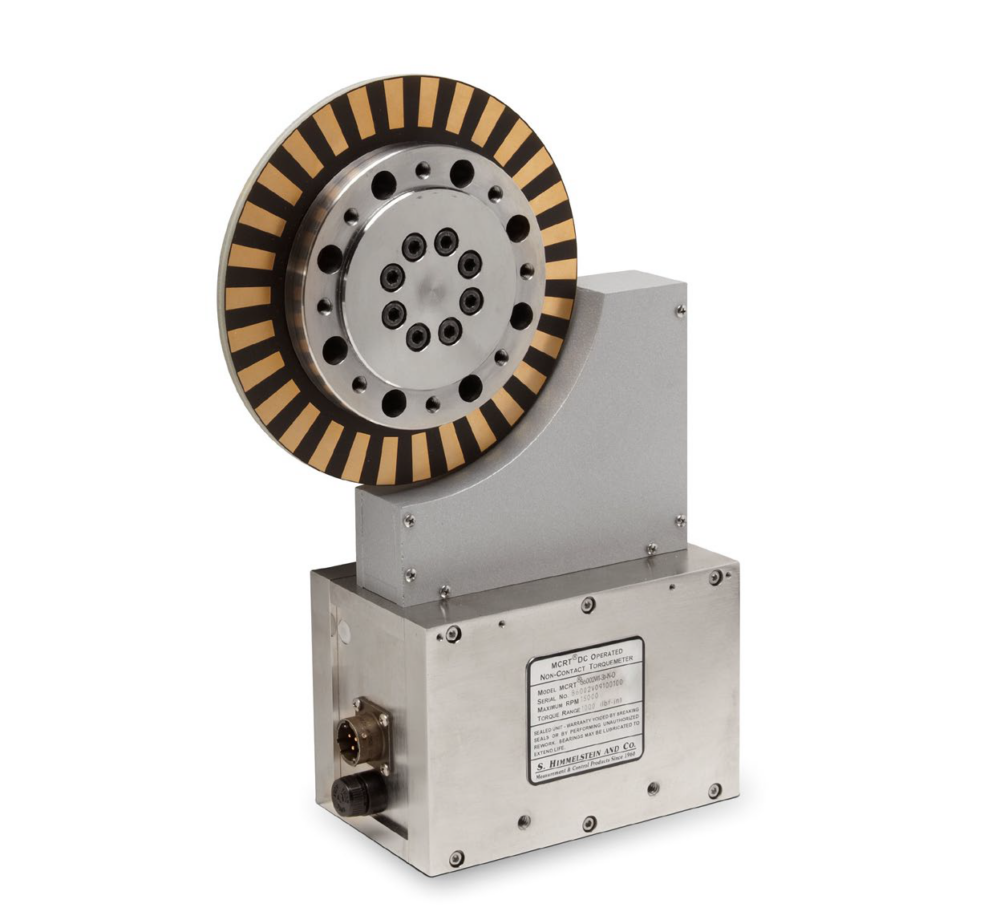 S. Himmelstein and Company has announced the MCRT® 80001V Series Bearingless Digital Torquemeter, offering a complete solution for making low torque measurements with high accuracy. Available capacities are 5, 10, 20, and 50 Nm. Torque signal outputs include analog, digital, and FM data. They have mechanical overload protection to 200% of full scale and also have the industry's highest electrical over-range at 150%.
The MCRT® 80001V allows wide tolerance of rotor to stator alignment greatly easing installation and reducing the risk of contact resulting from thermal or mechanical growth.
A Carrier Amplifier, immune to dc and low frequency noise, handles the torque bridge output. Hardening against electromagnetic interference (EMI) generated by Variable Frequency Drives, ISM transmitters and other industrial noise sources further enhances performance.
Features include:
0.02% Combined Nonlinearity & Hysteresis
Low Sensitivity to Clamping Loads
0.00054%/oC Compensation
10 Units of Measure
13 Selectable Bessel Data Filters
20 kHz Max/Min Update
3kHz Measurement Bandwidth
Zero Velocity Speed Pickup Option
The MCRT® 80001V provides exceptional ease of installation and operating efficiency. All units are shipped with an NIST traceable calibration performed in the company's ISO 17025:2017 accredited metrology laboratory (NVLAP Lab Code 200487).
Typical applications include, but are not limited to, performance characterization and efficiency testing of small electric motors, gear boxes, pumps, compressors, etc.