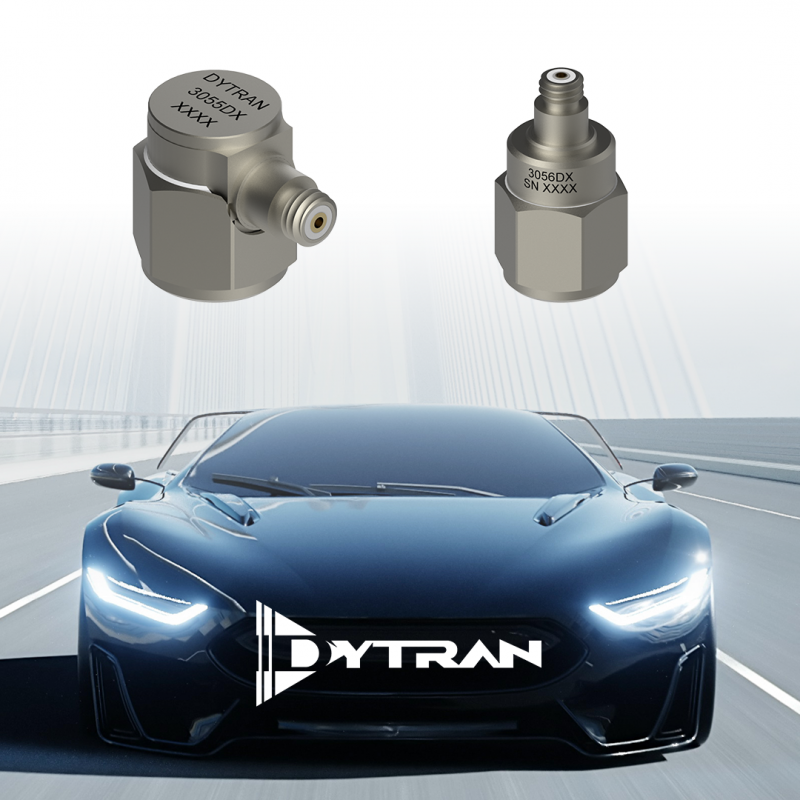 Dytran Instruments, Inc. has added high-temperature models to two of its Integrated Electronics Piezo-Electric (IEPE) families of products: the 3055D and 3056D Series. The new 3055D7-D10, D13, D14, and 3056D9-D14 models feature an extended operating temperature range of 325°F (163°C) for use in higher temperature testing environments.
These new models include the standard performance features that are found in the original series.
The 3055D and 3056D families are characterized by low noise, high resonant frequencies (> 25 kHz), a tight sensitivity specification of ±5%, and a frequency response of 1 Hz to 10 kHz.
The welded titanium housing yields a durable but lightweight product. Popular for modal response and shaker control, both sensor series have strong demand in general-purpose applications.
Both offer true base isolation and a wider hex design for ease of installation.
What differentiates the 3055D from the 3056D is the location of the connector: the 3055D Series features a side 10-32 radial connector, while the 3056D Series features a top 10-32 axial connector. Optional TEDS capabilities are also available for both series.