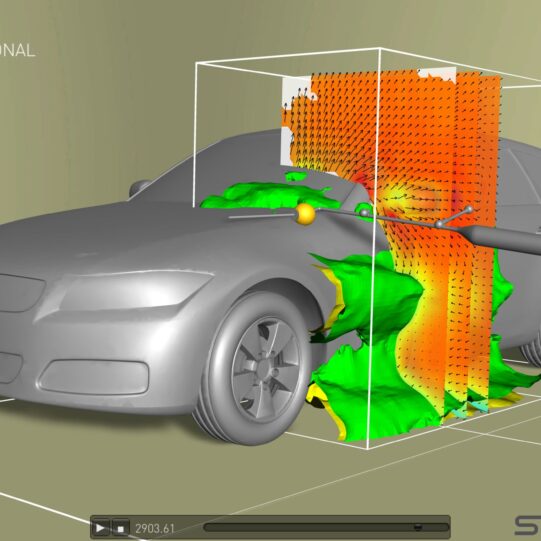 Swiss manufacturer, Streamwise, has launched ProCap, an innovative digital approach that combines the simplicity and speed of a smoke probe with the quality of a 3D-measurement scan.
The ProCap system provides real-time visualization of a 3D velocity vector and its interpolation to a complete flow field, providing instantaneous understanding of the quality of aerodynamic measurements. The probe's instantaneous position is precisely tracked with a camera system, the measured data is then interpolated and the flow field is instantaneously visualized to the user. This is essentially an intuitive scan-and-paint approach of the flow in real-time.
The ProCap drives the user towards an area of interest and naturally improves the quality of measurement, saving costly and precious measurement time in the wind tunnel. It also includes a calibrated digital multi-hole probe with markers, tracking camera and software, and a laptop with ProCap software pre-installed. Alongside the system, a service & support package is available from Evolution Measurement.
Evolution Measurement's Managing Director, Paul Crowhurst said, "We are thrilled to bring ProCap to our customers as it will add enormous value for our existing aerodynamic measurement solutions customers.
Andrin Landolt, Partner at streamwise said, "We are incredibly excited at this new venture. The team at Evolution Measurement are wholly solution focused and our products complements their existing range of aerodynamic measurement solutions."