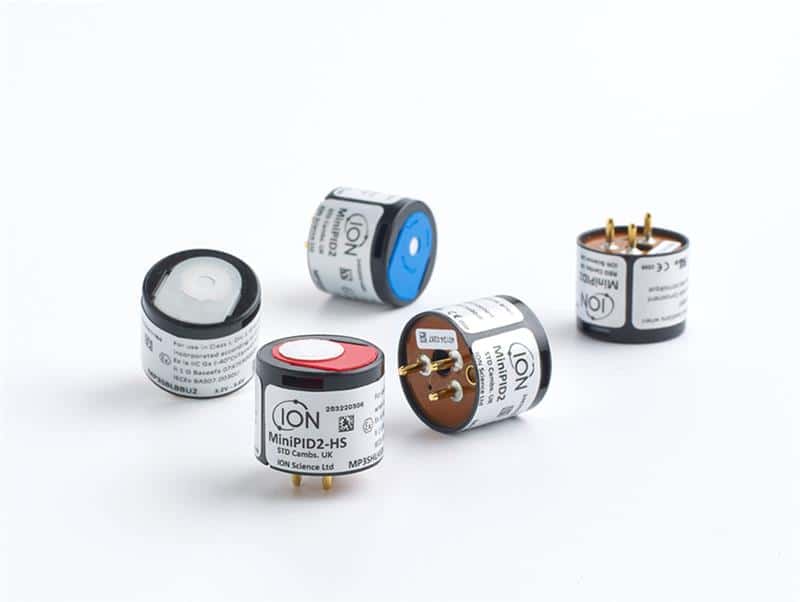 ION Science has won the Queen's Award for Enterprise in the category of Innovation for its pioneering MiniPID sensors.
The award is the highest recognition of business excellence across Britain and endorses commercial success in respect to the innovative technology. ION Science's industry-leading PID (photoionization detection) technology offers unparalleled VOC detection in this respect.
Prior to the development of the MiniPID sensor range, VOC sensors often suffered from short operational life, unreliable technology, and failed in the face of challenging environmental conditions.
The MiniPID addresses all these issues and more, highlighting why it is the market leader in quality and standards for all VOC sensors. Able to withstand relative humidity up to 99% (non-condensing), temperatures of -40 to +65 °C, and with an anti-contamination design, the MiniPID range offers 10,000 hours of reliable detection, ideal for long-term monitoring. Sensitivity for VOC measurement can be conducted in ppm (parts per million) or ppb (parts per billion), over a wide range or across a small area. ION Science's sensors can be used to detect up to 950 different compounds, many of which pose a serious threat to health and life if people are exposed.
Across the globe today, MiniPID sensors can be found in many applications, including oil rigs, gas refineries, pharmaceutical manufacturing plants, semiconductor factories, laboratories, nuclear facilities, air quality monitoring and more, protecting the health and safety of workers, public and the environment.
MiniPID sensors represent a monumental step forward in protecting staff, but also in ensuring product quality and keeping workplaces as healthy as possible. The advanced VOC detection capabilities mean that no matter what application, environment, or compounds, MiniPID sensors exceed customer needs and deliver high quality, reliable results.
Duncan Johns, Managing Director of ION Science, said of the win: "It's wonderful to see the hard work of all the staff here at ION Science recognized with the success of the Queen's Award. As an organization we are always striving to achieve the next level of innovation in technology, which is exactly represented by the MiniPID sensor range. We're looking forward to the future of ION Science and the next steps with our award-winning sensors."
Dr Peter Morris, head of the Sensors Product Business Unit at ION Science, also spoke of the MiniPID: "Achieving this outstanding level of recognition for the MiniPID sensor is a fantastic result for the Sensors team. Many of us have worked at ION Science for decades and seen the development of the MiniPID since its inception in 2007. Being able to have the affirmation of the MiniPID sensor as an 'Innovation' by the Queen's Award for Enterprise is a great highlight and we're very proud to receive it."