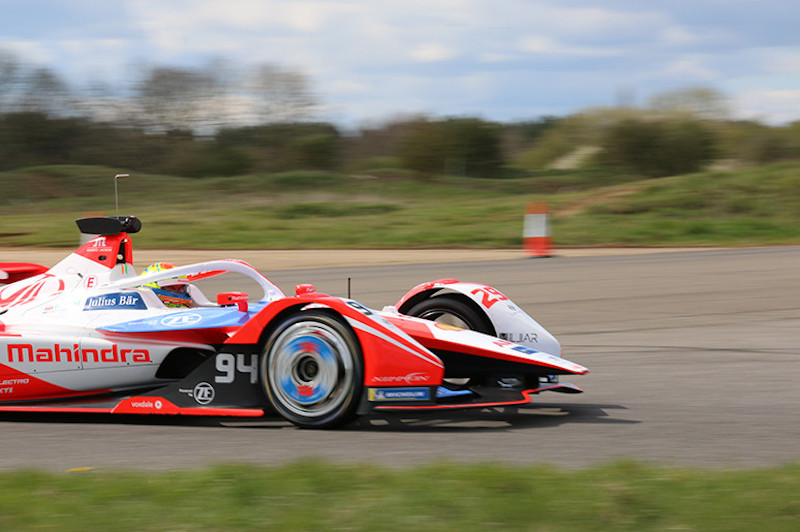 The new RoaDyn Racing WFT transducer from Kistler Group is a dedicated wheel force transducer for motorsport applications that accurately measures forces and moments acting on the wheel to help tire manufacturers and racing teams understand the tire's behavior and avoid issues like overheating and blistering in motorsports.
Understanding tire behavior is vital to ensure driver safety while maximizing performance, taking account of external influences such as track temperature, weather conditions, speed, and aerodynamics.
This new wheel force transducer is especially suited for racing cars as it captures forces acting on the wheel, essential to determine tire load and estimate wear.
Jim Vaughan, Sales Director Vehicle Testing at Kistler, explains, "With this data, motorsports teams are able to develop a reliable tire model and assess the tire's dynamic behavior. They can use the WFT data to run accurate real-time 'driver in the loop' simulations and to validate tire performance and degradation models."
The new wheel force transducer from Kistler features a modular design. The core components are proven, temperature-compensated strain gauge load cells for precise measuring results, combined with battery power and integrated data storage.
"We eliminated the requirement for an external stator by implementing an integrated angle encoder – that's an important consideration for open-wheeled race cars, because it avoids any aerodynamic impact," Vaughan adds.
The developers at Kistler prioritized fast setup and convenient operation as key benefits of the new WFT.
Available in lightweight magnesium or aluminum versions, the RoaDyn Racing WFT has undergone extensive cornering fatigue testing with over two million load cycles. In addition, the WFT was validated on a tire testing machine at speeds of up to 250 km/h with a reference multicomponent measuring hub from Kistler (Type P530) and in real test situations with a Formula E racing car on the circuit to ensure high performance and driver safety at the same time.
The new transducer's modular design paves the way for future developments ranging from further race series to road going performance cars.