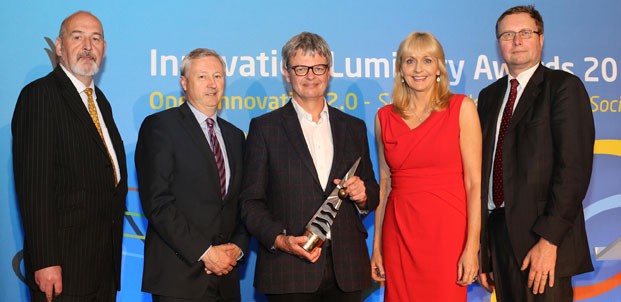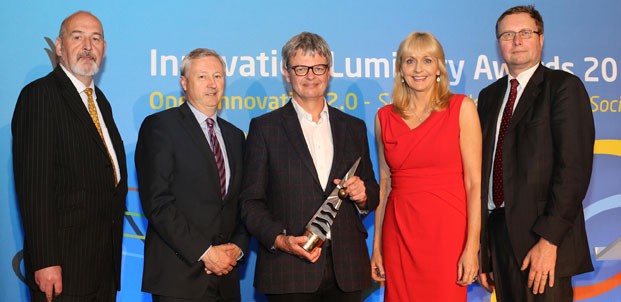 McLaren has received a prestigious award at the first annual European Awards for Innovation Leadership.
Peter van Manen, Managing Director of McLaren Electronic Systems (MESL), was presented with the High Performance Innovation Award at a ceremony held at Trinity College, Dublin.
The award was given in recognition of MESL's years of innovation of electronics and software for high impact industries. MESL is the Official ECU (Engine Control Unit) Supplier to the FIA Formula One World Championship, NASCAR Sprint Cup and IZOD IndyCar series. The company also supplies control and data systems to the automotive, aerospace, transport and healthcare markets.
Other recipients of the awards included Professor Stephen Hawking, who received the Innovator's Courage Award. Those receiving the Awards became the inaugural members of the European Innovation Luminary Academy.
The Innovation Luminary Academy and Awards have been established by the EU Open Innovation Strategy and Policy Group (OISPG) to celebrate and recognise outstanding innovation role models and, through this, to inspire the next generation of innovators.
The Academy was initiated with the support and sponsorship of Intel Labs Europe, DG Connect, European Commission, and Dublin City; and was established in association with the Innovation Value Institute and the International Society for Professional Innovation Management.
Discussing the award, Peter van Manen, Managing Director of McLaren Electronic Systems said: "McLaren has innovation in its DNA. We recognised the potential of high performance electronics in motorsport over 20 years ago and now apply that know-how to racing teams and engine makers across the world. We are also translating knowledge and technology to other sectors to help sick children, improve public transport systems and much more. I am hugely proud to receive this award on behalf of all my colleagues at McLaren and I hope that together the members of the Innovation Luminary Academy can serve to inspire future generations of innovators."
Introducing the awards, President of the EU Commission Jose Manuel Barroso said: "I am very excited to see the quality of the nominees this year and am sure that the Innovation Luminary Awards will fast become a hallmark for celebrating and encouraging innovation achievement".