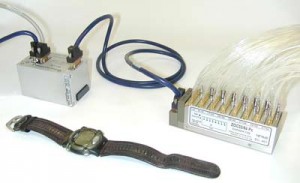 Calibration Dynamics are the UK's leading distributor of
– High speed
– High accuracy
– Simultaneous
– Multi-channel
– Intelligent
– Pressure and temperature measuring equipment
We are the sole UK distributors for the Scanivalve range of intelligent measurement systems and believe that their products are second to none. Not only are they some of the smallest, most compact instruments available, they are
– Fast
– Affordable
– Compact and
– Modular
And offer:
– USB communications
– 16 bit A/D resolution
– with sampling rates of up to 500Hz/channel/per second.
They are used extensively throughout the world of wind tunnel testing because their super compact size and extremely high spec make them the ideal choice for in-model data acquisition.
Wind Tunnel testing is vital for:
– Aerodynamic research
– Stress analysis
– Aerodynamic lift
– Stability control
– Fuel efficiency
– Down force
– Frictional drag reduction and lift decrease
– All crucial aspects of increasing performance, speed and safety.
You can see for yourself that these miniature pressure scanning instruments therefore play a vital role within the world of Motorsport as well as Aerospace, research and development applications and at Universities.
We are confident that between our comprehensive range of scanners and Scanivalve's inexhaustible range of tubings and fittings we can offer the solution for you and your application.
To discuss your needs or to see what we can do for you call us today on 01264 339030 or visit www.calibrationdynamics.com/windtunnel.php to find out more!!