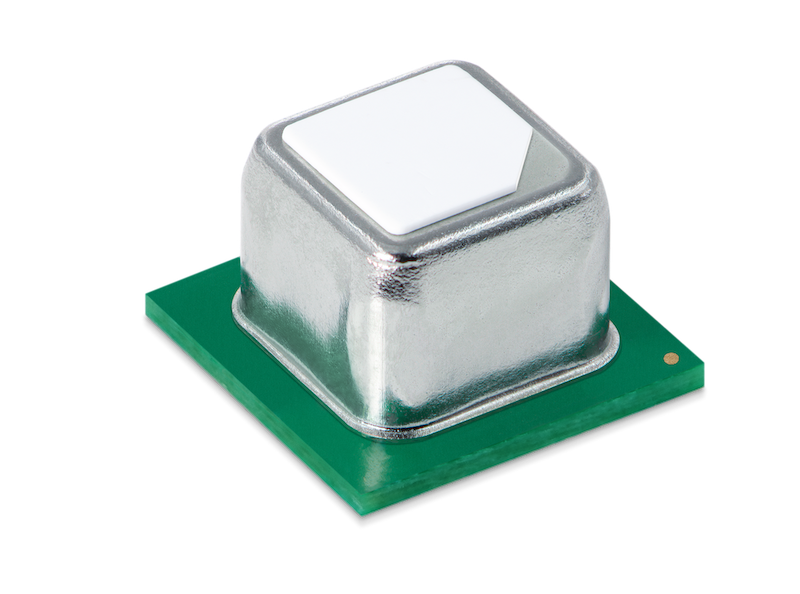 Sensirion has released its next-generation miniaturized carbon dioxide (CO2) sensor series, the SCD4x, built on the photoacoustic sensing principle and Sensirion's PASens® and CMOSens® Technology to enable small sensor size combined with high performance.
The SCD4x series consists of the SCD40 and SCD41 CO2 sensors. Both seven times smaller than their predecessor, the SCD40 offers an accuracy of ±(50 ppm + 5% of reading) at 400–2000 ppm while the SCD41 has an accuracy of ±(40 ppm + 5% of reading) at 400–5000 ppm. The SCD41, featuring a low-power mode, is perfectly suited for applications with a limited power budget.
The integrated humidity and temperature sensor enables superior on-chip signal compensation and additional RH and T outputs, with the large supply voltage range (2.4 V – 5.5 V), the robustness to external stresses and the adjustable power consumption making the SCD4x suitable for varying customer needs.
Tape and reel packaging combined with SMD assembly processing make the SCD4x ideal for high-volume applications.
"The ongoing pandemic has taught us the importance of indoor air quality. Thanks to its small size, cost-effective pricing and easy assembly, the SCD4x makes CO2 sensing accessible to a new set of devices and applications. This will help us contain the pandemic and increase our well-being," says Marco Gysel, Product Manager CO2 Sensors at Sensirion.