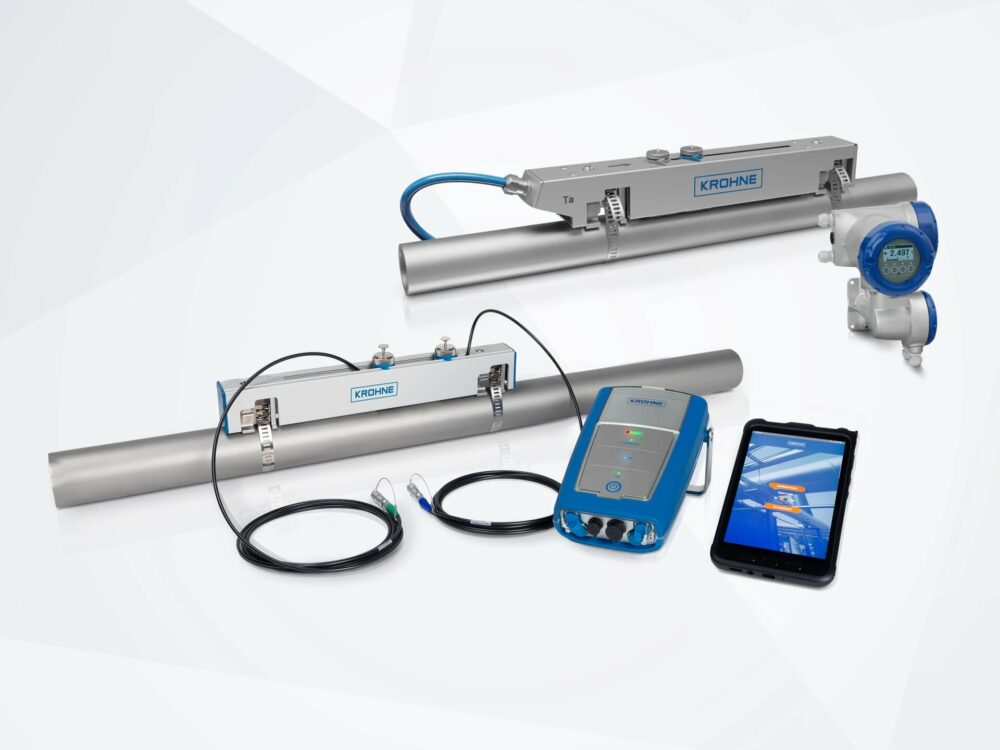 Krohne's OPTISONIC 6300 series of ultrasonic clamp-on flowmeters has been updated with a new version of the portable clamp-on OPTISONIC 6300 P, which now catches up with its stationary counterpart, the OPTISONIC 6300, in terms of functionality.
As with the previous version, the new OPTISONIC 6300 P comes with a battery powered field converter with full measurement functionality including thermal energy calculation and an integrated data logger.
While signal processing and measurement signals have been improved significantly for the new version, all measurement data can now also be monitored and analysed via a smart device using the OPTISONIC 6300 P mobile app, available for free in the Google Play store. The app makes it easy to set up and commission the clamp-on flowmeter via secure, wireless Bluetooth® connection or USB cable.
The portable sensor rail of the OPTISONIC 6300 P has also been re-designed and can be supplied with large transducers as an option. Thus it can now be used in all liquid applications in pipelines with diameter ranges from DN15…4000 – ½…160¨, the same range as the stationary clamp-on flowmeter OPTISONIC 6300.