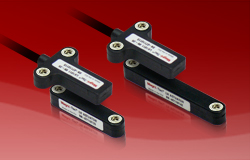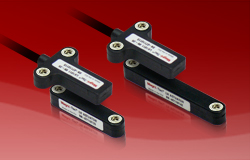 Magni-Tec Sensing Technology has developed a miniature solid-state contactless clutch position sensor for a leading FIA World Endurance Championship Racing Team. The Magni-Hall MHL1000 utilises accurate magnetic-hall technology. Long operational life is assured due to the absence of any mechanical linkages in the sensor design, making it ideal for use in the harsh environment present in the clutch actuation system of an endurance-racing car. In this application the MHL1000 sensor is configured with a measurement range of 20mm, but the sensor can be configured to measure up to 50mm (2") in the same compact housing.
The MHL1000 sensor was designed within strict parameters such as, a very short housing length, a minimum operating temperature of 150°C, plus the sensor could see excursions greater than 200°C. The sensor is fully sealed to IP67 & IP69K against the ingress of fluid and debris, and was considered an ideal solution for the team's application.
The superior Magni-Hall sensor operates from a 5Vdc regulated or 8.0V –30V unregulated supply and the output signal of 0.5V-4.5Vdc. Additionally, the sensors electronics and are fully encapsulated to provide the necessary environmental protection required for reliable and stable signals under severe vibration, acceleration, mechanical and thermal shock.