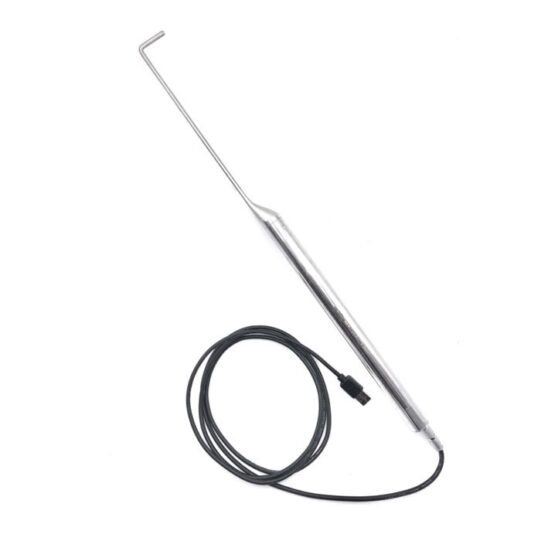 An innovative new aerodynamic flow measurement probe is now available in the UK from leading test and measurement company Evolution Measurement limited.
Compact and light, the iProbe is a system for measuring 3-component flow speeds and flow angles for mobile applications. Instantaneous flow measurement with a multi-hole probe has never been easier and faster as the digital multi-hole probe has onboard data processing and direct output of engineering values.
Custom produced by German manufacturer Vectoflow, the iProbe simultaneously measures pressure and temperature signals for a multi-hole probe and evaluates the data in real-time to obtain flow parameters such as angle of attack and 3-component airspeed. This makes evaluation of the flow field of interest quick, easy and cost-effective to research, with direct digital output of pressure and flow data.
The instrument has 5 differential pressure channels and an absolute pressure connection, which also serves as a reference for the differential pressure sensors. Each pressure channel can be customized according to customer requirements. Data is transmitted via a USB interface with a transmission rate which can be set from 1 to 50 Hz.
Setup can be used with any laptop, in field or laboratory environment and comes complete with VectoVis Pro, which allows monitoring and recording of engineering data in real time. Its slim design is compatible with 1, 3, 5, 7 and 14-hole probe heads and can be equipped with freely customized probe shapes, due to the design freedom in additive manufacturing. Shape and size can hence be adapted to any installation or access to flow path situation.
Evolution Measurement's Managing Director, Paul Crowhurst said, "This is a really interesting product with lots of fantastic applications. Due to its flexible manufacturing process, it can be customized to the customer's requirements."