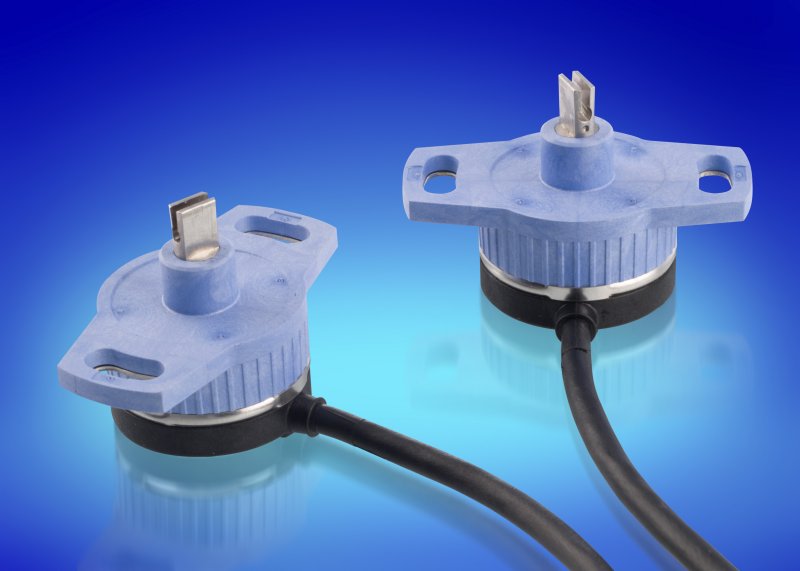 Penny + Giles, designer and manufacturer of high precision position sensors for the motorsport industry, has introduced a new rotary position sensor with dual outputs, SRH280DP, at Autosport International 2009.
The new sensor, which incorporates a factory programmable Hall effect sensor has two outputs that can be programmed individually. It provides reliable and accurate rotary position measurement in extreme environments and allows motorsport users to improve the safety and integrity of their control systems. For example, one signal can be used in a control function while the other is used for position monitoring or display purposes, for applications such as steering position monitoring and suspension.
Users can choose from a wide range of parameters to best configure the sensor to suit their needs and achieve maximum performance. They can specify the measurement range and output in a clockwise or anticlockwise direction.
The sensor operates from either a 5Vdc regulated or 9-30Vdc unregulated power supply and has an over-voltage protection to 40Vdc. It can be supplied programmed with any one of 341 different angles in the range 0-20 to 0-360 degrees in one degree increments and it has a 12 bit resolution (0.025%) over the selected measuring range.
For ease of configuration, SRH280DP is available with analogue (0.5 to 4.5Vdc) or digital (Pulse Width Modulated) signal output. The two outputs can be used for error checking if they are set up to be opposed (clockwise on the first signal and anticlockwise on the second signal) and the output summed.
The sensor has been especially designed to work in harsh motorsport environments and has excellent shock and vibration resistance. The shaft and body are totally sealed to IP68, for a high level of protection against the ingress of dust and water. It has a superior temperature rating to +140°C when operated at 5Vdc and a temperature stability of less than ±30ppm/°C. The sensor body has a crush-proof 28mm mounting flange.
SRH280DP features electro magnetic compatibility (EMC) immunity to 100V/m and it has a very low maximum output signal noise of less than 1mV. This means that no additional signal filtering is required on the output signal. It also has a class-leading non-linearity of ±0.4%.
The sensor body depth is only 18.1mm from the mounting face, which is 22% smaller than competitive products. This allows the sensor to be fitted into tighter spaces.
SRH280DP has a one-piece spring shaft design (or D shaft option) to suit motorsport applications and it is also available with a 2.4mm blade to suit Hewland gearboxes. It is fitted with a co-moulded 4-core cable, spec 55A 24AWG cores with DR-25 outer jacket, compatible with motorsport cable harnesses.