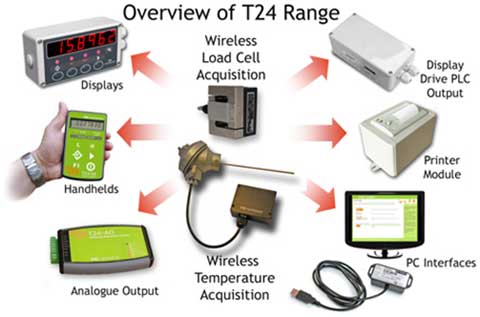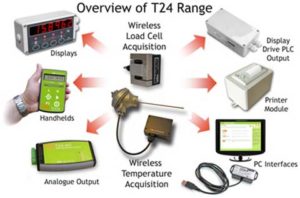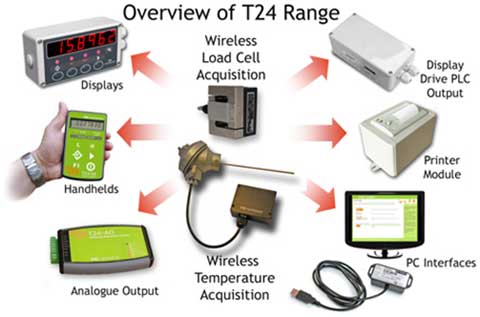 For years the demands placed on higher performance measurement systems have meant they are often less versatile than their predecessor. More sensors means more data is acquired over an increasing number of measurement channels and with these advances has come corresponding concerns regarding cable integrity and management.
This places emphasis on the test technician who is well used to swapping between sensors and matching them with the cable of the right length and appropriate connector. Running cables across floors or through sensitive areas is at best inconvenient; with high performance cable products subject to mechanical damage throughout routine use.  Considered the weak link of many a measurement system, they are often the first focus of attention whenever measurement errors do occur.
For the best possible quality of signal, to avoid cable losses and measurement errors the strain gauge conditioning unit should be positioned as close to the measurement as possible. However in large buildings or structures, or where many channels of measurement are required, this is often not convenient.
However a solution to these issues is only that if it solves these problems without slowing or degrading the existing flow of information, or reducing the ability to create new channels for data acquisition.
Applied Measurements Ltd has launched the T24 radio telemetry system to connect to any strain gauge based sensor for the measurement of load, pressure, torque and displacement as well as standard 0-10V & 4-20mA sensors.  This means customers are now able to connect wirelessly using low power radio techniques, which allows data to be collected over many channels simultaneously. The acquisition module uses a secure transmission network and provides live data over distances of up to 120m line-of-site and even further using external antennas.
The range of products include:
T24-xA acquisition modules – Voltage / Current / milivolt input
T24-RM relay output modules – for limit or relay alarms
T24-HA handheld displays – for configuration, taring, summing etc
T24-PR1 printer modules – wireless thermal printer
T24-AO1 analogue output – 4-20mA / 0-10Vdc / ±5Vdc
T24-BSu USB base station – for data collection and configuration
Each acquisition module can be used to supply data to several different output devices, or receive data from a multiple of acquisition modules.  This inbuilt flexibility avoids dedicated components and means uses do not need to stock application specific modules.
The data acquisition PCB's have been miniaturised sufficiently, so that they can be mounted directly within the sensors themselves.  This means if need be, the signal can be transmitted directly form the sensor (load cell, pressure transducer etc) with no external cabling.
Some examples of wireless applications include the following (more information can be supplied on any of the examples given):
Automotive – Torque measurement
Civil Engineering – Monitoring of anchor loads
Construction – Monitoring of building foundations
Lifting & Handling – Crane load pins
Marine – Mooring ropes
Silo & Weighing Industry – Silo weighing
Theatre & Outside Events – Stage & rigging monitoring
Waste Management – Skip weighing
Alternative Energy – Wind turbines
Approved for use by the FCC, ETSI and Industry Canada amongst others, the T24 system is based on a proprietary 804.15.4 chip and the range of wireless products co-exists with Bluetooth, Zigbee & WiFi devices without conflicts. The 2.4GHz band on which it operates is license free around the World and importantly, data being transmitted is secure as each of the radio modules use a unique 6-digit Hexadecimal key and interference is avoided through the use of a proprietary protocol.
To set up the measurement a software toolkit is supplied as a free of charge downloadable file (Freeware). This provides the user with the means to view and alter the device parameters and perform the calibration of all the modules wirelessly. Additionally, radio link quality and sensor integrity can be checked, configurations can be stored, data can be logged to a CSV file and PC based reports can be prepared.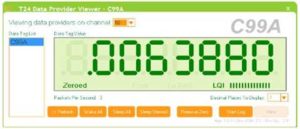 The T24 wireless telemetry products have been well received by the process as well as the test and measurement industries and take-up has been rapid.  Between them they are driving the technology forward with more demanding applications that push the boundaries of what has been produced and what is on the drawing board for tomorrow.
Some of the features / benefits derived of the system include:
No costly purchase of cables required with the associated inconvenience of identification, storage and maintenance
Eliminates measurement errors due to cable failure or connection problems
Wireless is particularly suitable for some rotating or precision applications
A wireless link can cost less than buying and installing a cable
The acquisition modules are designed to sleep / wake to preserve battery life
Existing PC terminals are used to log data from acquisition modules on site, so no additional hardware is required
Once time stamped the data collected is forwarded to your server, desktop or mobile device in real time
The benefits of this new product have been realised by one recent new customer as manroland Ireland's Managing Director Martin Lockley says, "the fact that there are no wires and that the units are battery driven, makes this equipment very easy to deploy.  The load cell is being used to measure the clamping force in an area that is protected by light curtains and as such a wired system would not have been safe or practical to use in this environment."
The wide-ranging potential for wireless signal transmission means that it is perfectly possible that in the not too distant future, measurements incorporating cables are limited to task specific applications.
The strength of the argument to go wireless in many applications is overwhelming. Having first hand knowledge of the problems associated with some cabling requirements, the demand on wireless systems is bound to increase still further and Applied Measurements will be well placed to take advantage of the solution.
If you require any help in the selection of the appropriate T24modules, our engineering staff will guide you through the process of matching the appropriate modules and getting the most out of wireless.