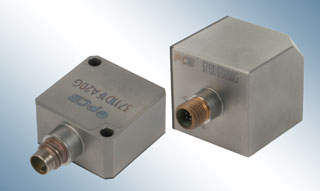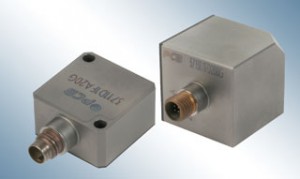 The Automotive Sensors division of PCB Piezotronics (PCB®) has announced the debut of a series of high sensitivity, DC response triaxial accelerometers, ideal for a variety of NVH and vehicle durability measurements in automotive and off-highway applications.
Accelerometers are well suited for brake deceleration compliance certification; vehicle radiator and air cooler durability testing; roll stiffness/static rollover threshold tests; vehicle and component test chamber instrumentation; and NVH and multi-axis motion test platforms, among others.
Series 3713 triaxial DC response accelerometer is gas damped, and provides micro g resolution and ±5,000 g pk (49,033 m/s2 pk) shock survivability. Several full-scale acceleration ranges are available from 3 to 200 g, with frequency response from DC to 1,500 Hz (±10%). The sensor, a 1-inch (28mm) cube in a welded titanium case design, incorporates built-in conditioning electronics which provide amplification to the sensing elements and temperature compensated output, with choice of hermetic connector or integral cable.
For more information on these or other automotive product offerings, contact PCB Automotive Sensors toll-free (in the US) at 888-684-0014; via E-mail: [email protected], or fax 248-478-2094. For detailed drawings, specifications, or additional information on other PCB products, please call +716-684-0001, or visit www.pcb.com