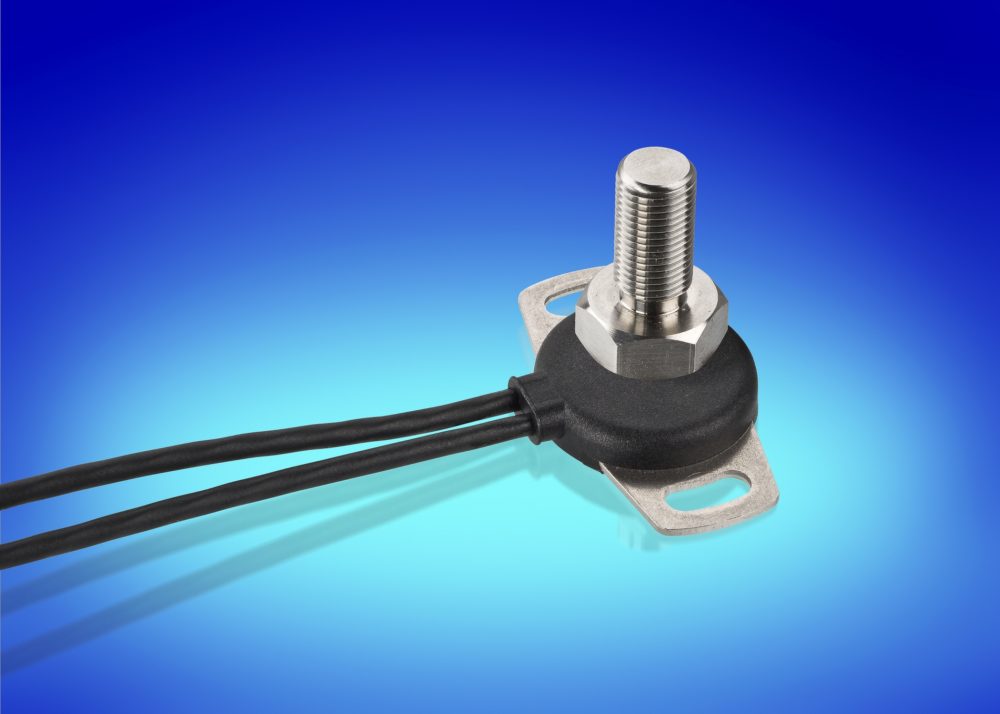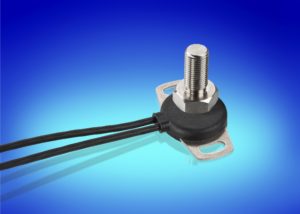 Following the launch of its NRH280DP dual-output 'non contact' rotary position sensor in 2010, Penny + Giles – a business group of Curtiss-Wright Controls and a designer and manufacturer of high precision sensing technology – has expanded its range with the introduction of a dual redundant output version.
Operating from a 5Vdc supply, the NRH285DR has two independent power supplies and outputs that enable full redundancy from a low-profile housing measuring just 6.5mm – making it one of the thinnest available.
The IP69K-rated rotary position sensor provides numerous factory-programmable options and is designed for operation in extreme temperatures from -40 to +140°C. It can also withstand temperatures up to +170°C for 72 hours. A separate magnet assembly that activates the fully encapsulated Hall effect sensor, which has a permissible air gap between 2mm and 7mm, also allows the sensor to be used in arduous environments that subjected to high shock and vibration.
The easy to configure Penny + Giles rotary position sensor is available with analogue (0.5 to 4.5Vdc) or digital (Pulse Width Modulated) signal outputs as standard, but can also be factory programmed to offer 0.1 to 4.9Vdc output to match the equivalent signals from a potentiometer.
The NRH285DR offers OEMs numerous options including measurement range from 20° to 360° (available in 1° increments) and clockwise or anticlockwise output direction (including 1xCW and 1xACW). Outputs can also be factory-programmed to include non linear laws; switch outputs; clamp voltages; different output phasing CH1/CH2; faster input/output delay; and extended analogue range.
The flexibility of the NRH285DR also offers OEMs greater control to configure the sensor to suit their individual requirements and achieve maximum performance. For example, the sensor can be configured for one signal to be used in a control function while the other can be used for position monitoring or display purposes.
The NRH285DR enables system designers to quickly and easily improve the safety and integrity of their control systems by using the dual independent power supply and output signals, allowing compliance with SIL-2 requirements for systematic safety as defined in IEC 61508.
The NRH285DR features electromagnetic immunity to 100V/m and has a very low maximum output signal noise of less than 1mV. This means that no additional signal filtering is required on the output signal. It also has a class-leading non-linearity of ±0.4%