Porsche has unveiled its latest generation GT3 race car which will feature Cosworth's ICD dash logger and IPS32 power management system.
The latest incarnation of the legendary 911 will be the seventh generation of the sports car that has graced the roads and race tracks of the world for nearly 50 years. Although there have been many models since the original 911 was unveiled to the world in 1963, this latest one, designated the 991, brings with it a step change in the levels of state of the art technology employed on the vehicle. Developments such as electromechanical power-assisted steering and stop-start technology for the direct injection flat six engine make the 991 one of the most advanced production sports cars available.
Accompanying the all aluminium-bodied road going models of the new 911 will be the race-prepped, GT variants which will employ some of the very latest developments from the electronics team at Cosworth. The project to develop the systems for these race trim models has taken place over the past 18 months at Cosworth's Brookfield Technology Centre. The resulting products build on the proven power of our Sigma operating system and Hyllus control capabilities combined with the intuitive nature of our Omega and Common Hardware Platform technologies to create a new evolution of products.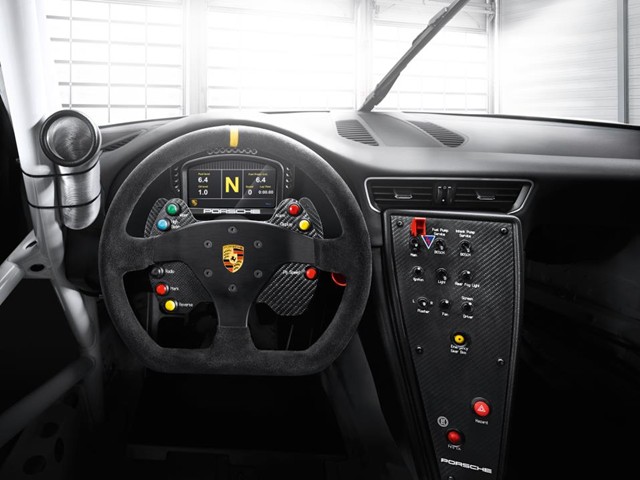 Thomas Buckler, Sport Business Unit Leader, Cosworth:
"The team at Cosworth has enjoyed working with Porsche, using our experience and capabilities to supporting the development of technologies suitable for such a landmark race car as the 991 GT3 Cup"