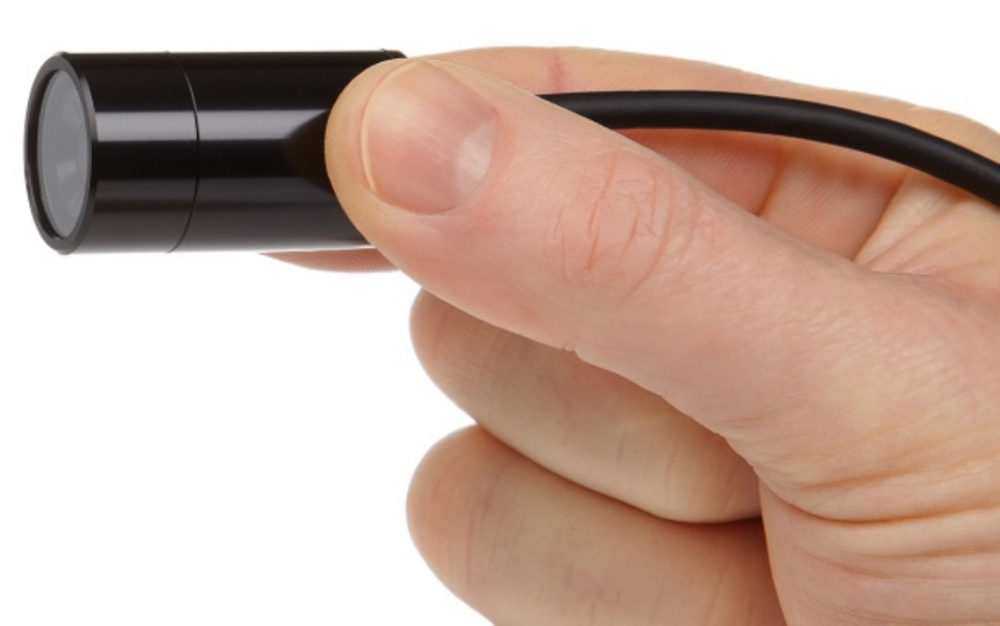 A common complaint from professionals who use miniature HD cameras in high vibration situationsis the 'jello' effect. This is caused by using a rolling shutter which scans the recorded image from top to bottom, leading to footage captured at high speed such as in a race car appearing blurred or distorted.
Racelogic, based in the UK, specialise in developing video loggers for automotive applications where image accuracy is vital. Making its debut at NAB, the new VBOX HD uses a 720p CMOS sensor with global shutter to expose each pixel simultaneously, a feature which allows it to produce the sharpestimage in its class.
With the camera capable of being mounted up to 5m away from itsGPS synchronised remote logger, the affordable VBOX HD is highly versatile, allowing users to capture high definition video in h.264 format directly to an SD card withoutthe unwanted skew or wobble effects caused bymotion and vibration.
Unlike CCD (Charge-coupled device) based sensors the VBOX HD has been developed with a CMOS progressive global shutter, enabling it to resist the vertical smear caused by bright points oflight. The device's small size and robust construction ensuresit is capable of producing rock steady pictures in places you would struggle to use conventional cameras.
Due to its small size and lack of distortion, the VBOX HD is ideal for use on moving vehicles and in motion capture where standard CMOS rolling shutters cannot be used. With the HD camera measuring just 21mm in diameter by 39mm in length, and capable of operating in temperatures ranging from -30°C to +70°C, this device combines an easily concealable unit with the ability to record high definition video in the most challenging of environments.
Two camera versions are available for the broadcast industry; one with fixed 82 degree optics and the other with a C/CS mount facility allowing the user to fit a wide range of manually adjustable lenses. An optional internal GPS module is also available to apply a time stamp to individual video frames, allowing accurate synchronization between multiple camera setups.
As well as providing users with the opportunity to capture high definition, broadcast quality video, the new VBOX HD captures high quality (48 kHz) stereo audio is recorded via an external connector to give the user total control over sound location and source. The camera control and recording unit also includes a component output for live preview or use of a separate recorder.