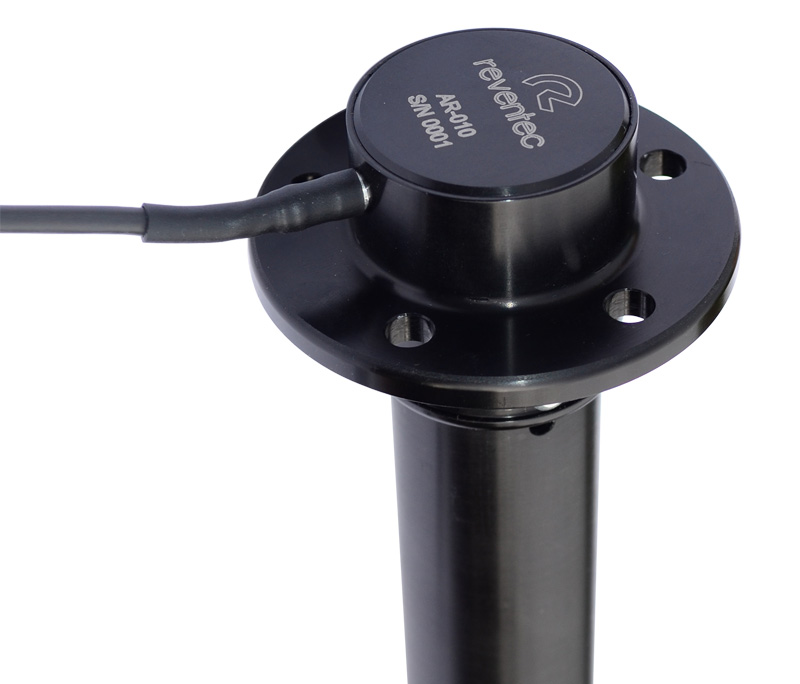 Reventec Ltd, a UK-based mechanical and electronic design consultancy, has developed a low-cost solid-state resistive liquid level sensor capable of consistent, continuous level measurement across all common liquid types.
The AR Series liquid level sensor has been developed to address the need for a low-cost alternative to more advanced capacitive sensors, while maintaining higher reliability and durability than mechanical float type devices.
Unlike typical capacitive liquid level sensors, AR Series hydrostatic measurement technology is unaffected by changes in liquid type, so requires no recalibration should the exact liquid type within the tank change. This capability is particularly desirable for flex fuel applications or uncontrolled fuel mixtures typically seen in military vehicles, agricultural equipment and workboats.
Available in four standard lengths – 250mm, 350mm, 650mm and 960mm, AR Series features an industry-standard SAE 5-bolt mounting pattern – a direct drop-in replacement of a number of mechanical float devices and higher-cost capacitive liquid level sensors currently available. The AR Series is available with either anodised aluminium or stainless-steel housing and is compatible with all common fuels (including ethanol and methanol), hydrocarbons, water and other liquids.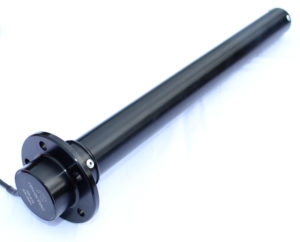 The sensor electronics provide EU (10-180 Ohm) or US (240-33 Ohm) resistance output options, and custom output ranges are also configurable to match any liquid gauge on the market – an unparalleled feature not found in any other low-cost liquid level sensor currently available. A low level warning alarm output can also be configured by the user to trigger at any desired liquid level.
AR Series is capable of withstanding the harsh environmental conditions commonly found in fuel and oil level sensing applications, including high shock and vibration and corrosive liquid types.
Neville Meech, Director at Reventec, commented "We are very excited by the introduction of the AR Series. It directly addresses a widespread requirement for a reliable, solid-state alternative to less reliable mechanical float devices, while keeping the unit cost well below that of typical capacitive devices of equal quality".
Meech continued "With over a decade of experience designing liquid-level sensors for Formula 1 cars, military vehicles and aircraft, our team understands what it takes to ensure a level sensor is reliable, whatever the application. We believe that this is the first time this level of precision engineering has been offered within such a low-cost device."
Further details about the product are available on the AR Series resistive liquid level sensor web page and datasheet. Potential customers can also contact Reventec directly to speak with an expert.