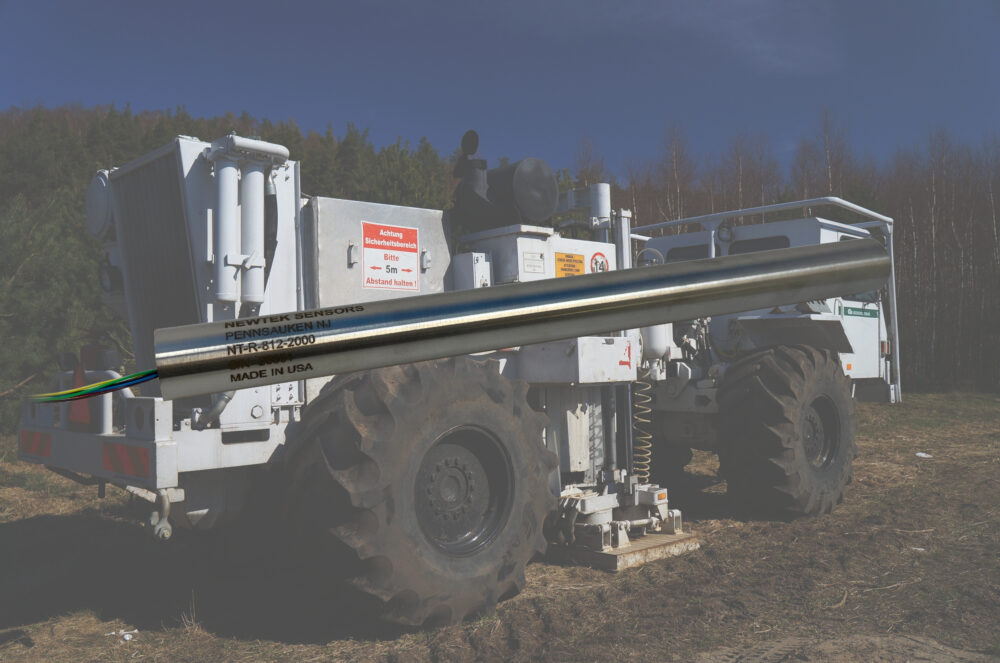 NewTek Linear Variable Differential Transforme (LVDT) Displacement Sensors have been deployed on seismic vibrator trucks to provide feedback on the position of a baseplate that impacts the ground to emit vibrations necessary to conduct seismic surveys.
The company's new Economical Model R-812 Series LVDTs operate in hostile environments with remotely-located electronics installed in benign areas. These LVDTs are constructed in a rugged stainless-steel housing and without sensitive internal electronics that are often affected by shock and vibration.
The durable construction also means that these linear position sensors operate over wider temperature ranges from -65°F to 275°F (-54°C to 135°C) and have a longer life expectancy than LVDTs with internal electronics. Sensors feature a coil assembly potted and mechanically swaged into a 0.812" (20.6mm) diameter housing with a separate moving core. This long life makes them more suitable for installations in locations without easy access.
A ¼" (6.35mm) diameter core allows for a radial clearance of 1/16 inch (1.58mm) between the movable core and the bore of the coil assembly.0.812" (6.35mm) diameter core, providing a large core-to-bore radial clearance for ample installation misalignments.
Seismic surveys are a popular non-invasive method used by exploration companies to search for oil and gas below the Earth's surface.  The testing is conducted with vibroseis trucks that deliver a low frequency vibration from a seismic vibrator using a base plate that impacts the earth. With every sweep, outgoing vibration signals from the trucks impact the ground at varying speed and frequency.  Returning signals help identify ground characteristics to create a profile that identifies areas of oil and gas deposits.