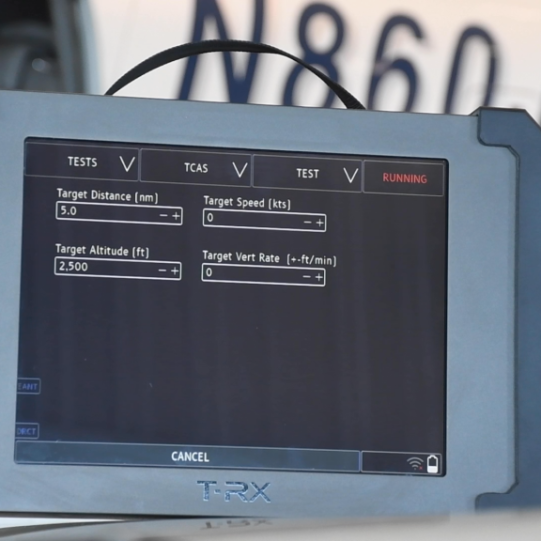 CCX Technologies' T-RX Avionics Radio Tester™ is now compliant with European regulations and can display the CE Mark. Having been found compliant with all harmonized and performance safety standards, the T-RX is now authorized for sale in the European market.
Maintenance professionals in Europe will now be on the same footing as their colleagues in North America. The T-RX lets them evaluate most avionics radio systems with more than 100 different tests. Easy to use, rugged and portable, it replaces the functionality of outdated avionics testers with a single compact unit.
Even as new standards and test requirements emerge, upgrading the T-RX's capabilities is as easy as mobile phone or tablet software upgrades—over-the-air, through the CCX website. The T-RX also allows maintainers to print and include test reports into their customer work orders, providing confidence that testing is done correctly for added efficiency.
"We have hit another important milestone in our aim to make the T-RX even more widely available," said Chris Bartlett, president of CCX Technologies. "The CE certification is required for sales across the European Community, and we are pleased to achieve this designation because it will open up access to modern avionics testers not previously available to maintainers and technicians in Europe. Incorporating this powerful, intuitive tester into their routine will help streamline their testing processes, saving time and money."