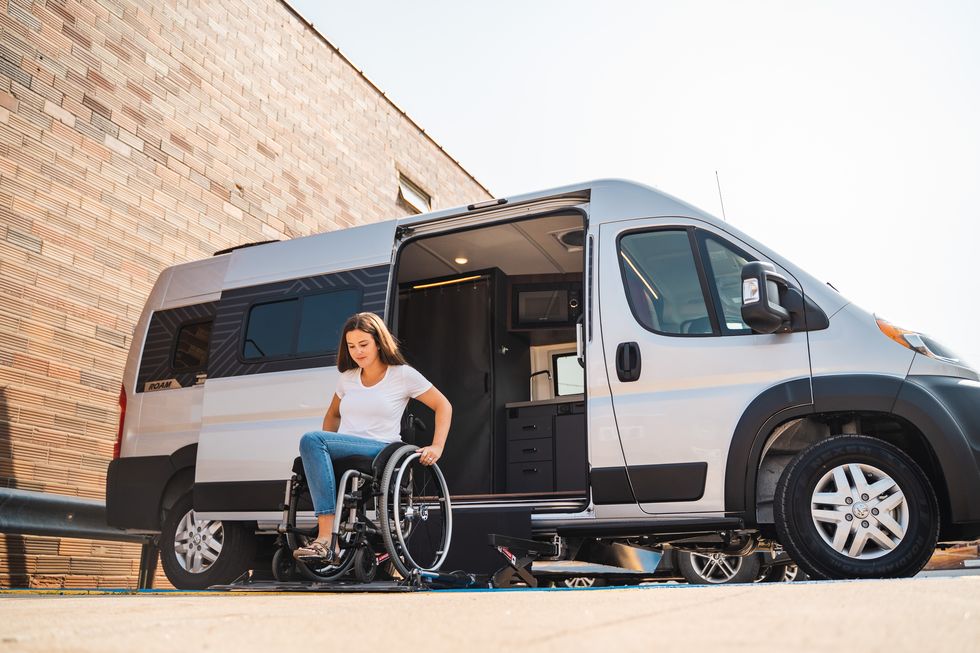 Senix sensor technology has been selected by accessibility advocate, BraunAbility, for use in a new Winnebago vehicle that aims to make RV camping more accessible.
BraunAbility's Senior Product manager, Mike Anderson, said "We plan to use the sensor over the sliding door to detect obstructions in the threshold area as part of FMVSS 403 compliance".
Designed in collaboration with BraunAbility, Winnebago's new Roam is their first RV designed specifically with accessibility in mind. The Roam is a smaller Class B RV based on the Ram ProMaster van that features enough room for someone in a wheelchair to maneuver inside whilst being substantially more affordable.
The Senix ultrasonic detection device in the ceiling area allows for complete use of the vehicle floor space.  If an object is detected within the desired area of the RV, the device will trigger audio & visual warnings to people who may be unaware that the vehicle door was open, or the wheelchair lift is not at vehicle level.  That is designed to prevent unintended vehicle exit that could cause injury.
The wider beam angle and profile of the custom Senix sensor allowed the engineers to cover a larger area inside the RV than other sensors on the market. These wide beam sensors can be custom configured using SenixVIEW software to allow for many user-configurable parameters to be set. This allows for easy calibration of the sensor for BraunAbility to work in various in-vehicle applications.