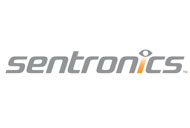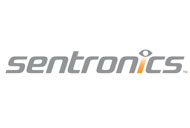 Most of the original team behind the development of the ultrasonic fuel flow control technology introduced to the FIA Formula 1 World Championship™ and the FIA World Endurance Championship™ this season have reunited in a new company, Sentronics™ Limited, to produce a range of second-generation ultrasonic fuel flow sensors, branded FlowSonic™, for motorsport and other markets around the world.
Sentronics™ is a partnership of three British companies, sensor producer Reventec, precision machining firm Mikina Engineering, and electronics specialists Polyhedrus Electronics, plus US-based Hyspeed LLC (see Partner Profiles below). Hyspeed originated the concept of using an ultrasonic flow sensor in motorsport to limit fuel consumption, control peak power, and balance performance in 2009, initially pursuing its development in collaboration with Gill Sensors. The termination of that relationship in early 2013 left Hyspeed seeking other ways to achieve its objectives, eventually leading to formation of the new venture in late 2013.
The new consortium is headed by Managing Director Neville Meech, for 13 years Gill Sensors' lead motorsport engineer. "Hyspeed approached me after I started Reventec with funding for a new sensor project. Being based at Mikina made it easy to bring them on board to handle manufacturing, and the final piece of the technical puzzle was put in place when we teamed up with Polyhedrus, who brought a cutting-edge approach to the electronics element."
"We remain convinced that the ultrasonic time-of-flight principle is the best way of measuring fuel flow on board a race car, and with our second-generation sensor we've let the demands of the motorsport application have a greater influence over the design. As a result, the FlowSonic™ is a compact and robust unit with the minimum of materials and parts, and hence less to go wrong," says Meech. The FlowSonic™ weighs in at around 250g, half the maximum permitted by the FIA, and the fuel and electrical connectors are also to FIA specification, making it a potential drop-in replacement for the sensor presently used in F1® and WEC.
If homologated by the FIA, SentronicsTM plans to offer the sensor for F1® and WEC use on very competitive terms. The FlowSonicTM will also be available to other series looking to implement fuel flow control, with capabilities tailored to their requirements and priced accordingly. "Our top-of-the-line sensor will meet the current FIA standard, while our mid-range product targets series like IndyCar, DTM, and Japanese Super GT. Our basic unit is designed for GTs, touring cars, and even one-make categories. We have also approached Calibra Technology, the FIA-homologated calibration service, about adjusting the level and cost of calibration to match the needs of individual championships," says Meech.
"Reduced design and manufacturing costs, our three-tier product strategy, and accepting a longer-term return on our investment will allow us to expand into more motorsport markets," says Daniel Partel, Chairman of SentronicsTM. "Neither V8 Supercars nor IMSA can justify F1-type prices for a fuel flow sensor, but they both face the challenge of balancing performance across a large number of engine suppliers. If we can deliver a performance balancing solution that promotes efficiency for less than it costs to decrease efficiency by adding air restrictors, ballast, or drag, then we will be able to serve markets down to F3 and GT3, even Formula 4."
"We are confident that we have produced a next-generation ultrasonic fuel flow sensor that represents a major improvement in both performance and value. We are also committed to providing the kind of warranty, service, and support that motorsport customers expect. As racers ourselves, we know exactly what that involves," says Partel. "Now that we are into the final development phase, which includes bench and track testing with OEMs, we will be presenting the FlowSonicTM to major sanctioning bodies and other stakeholders worldwide over the next few months with a view to adoption for 2015 and beyond."
SENTRONICS™ PARTNER PROFILES
Reventec Ltd
Reventec is a mechanical and electronics design consultancy established in 2013 by Neville Meech, dedicated to developing technologically advanced products for motorsport, defence, aerospace, and industrial applications. Meech and his growing team of engineers bring a wide range of skills and experience to Reventec, including many years working at the top levels of international motorsport. The company's focus is on rapid delivery of best-in-class products for use in extreme environments. Reventec has already deployed its innovative MagnetoResistive sensing technology in a range of products featuring superior repeatability and reliability which have been adopted by F1® and WEC teams.
Mikina Engineering Ltd
Mikina was set up in 1999 by experienced precision machining engineers Bradley Howard and Michael Dove. The business owns and occupies an 8,000 square-foot facility near Salisbury in southwest England. With long-term clients across a broad range of industries, Mikina has enjoyed continuous growth over its 15 years, enabling it to invest in the latest manufacturing technologies and expansion of its highly skilled workforce. Mikina's commitment to the most demanding quality standards is seen in its AS9100 accreditation and dedicated quality assurance team. Equally impressive is its ability to deliver quality at competitive prices while meeting tight deadlines, always a priority in the fast-paced world of motorsport.
Polyhedrus Electronics Ltd
Polyhedrus is a technology start-up founded by Jonathan Masters and Richard Hackett to enable innovation in electronics and software for motorsport. For two decades, Jon and Rich worked widely in the defence, financial, and security sectors before meeting on a project to develop intelligent transport solutions for Siemens. A shared passion for racing led them to join forces in 2013, and they were soon commissioned to develop and productionise several electronics platforms for Reventec's MagnetoResistive technology. Polyhedrus' success in this endeavour led to their involvement with Sentronics, and their expertise is now available to new clients engaged in advanced electronics projects.
Hyspeed LLC hyspeed.com, calibratechnology.com
Hyspeed was set up in 2009 by racing pioneer Daniel Partel (Formula Opel, EFDA Nations Cup, Lola Cars, DeltaWing), former Lola designer Andrew Burston, and motorsport marketing veteran David Aronson to create technology and events for renewable racing. They began working on the concept of fuel flow control a year before its adoption by the FIA, identified ultrasonics as the best approach, initiated a collaboration with Gill Sensors, and developed their own proprietary calibration technology. In 2013, Hyspeed spun off Calibra Technology as an independent calibration business and continued to pursue its vision of fuel flow control for motorsport, bringing its marketing and financial strengths to the formation of SentronicsTM