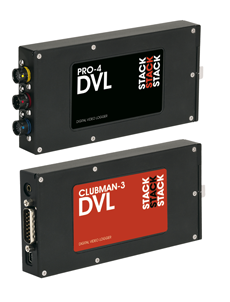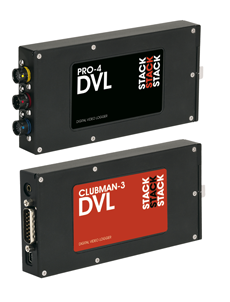 Stack has launched a new range Digital Video-Loggers (DVLs). The Digital Video-Loggers can be used as conventional DVRs to record video and audio but now they can also record data as well as video, in one compact unit, for the ultimate in Synchronized Video-Logging!
Stack DVLs can be connected directly to any Stack Dash Display or Data logging system by CAN Bus. Up to 128 channels of data, including GPS and the internal 3-axis g-sensor channels, can be recorded with the video and audio. The recorded MPEG2 file can be played back directly on a DVD player or any PC media player.
Stack's PRO-4 and CLUBMAN-3 multi-camera DVLs are the most robust available. The slim, lightweight, waterproof design makes them the perfect solution for all motorsport and trackday applications.