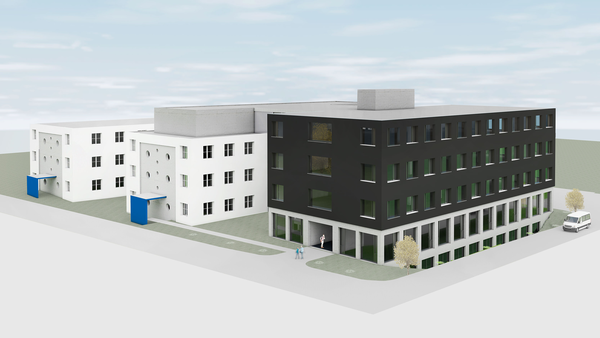 International sensor technology group Baumer, specialists in encoders, measuring instruments and components for automated image processing is building a new innovation center in Switzerland. The new, modern, R&D center at the company's Frauenfeld headquarters is set to cost around 20 million Swiss francs. The building is Baumer's second major investment focusing on innovation within a few years, following the High-Tech Center in Stockach which opened in 2018.
Dr. Oliver Vietze, CEO of the Baumer Group, is looking forward to the new building, which will provide the expanding high-tech company with more 5000 square meters of ultimate-modern office space to host around 120 employees. "The new building will enable us to expand our development capacities at headquarters in order to strengthen our position as an innovation driver," Vietze said at a ceremony on the 29th of March.
For decades, Baumer has been benefiting from their existing headquarters, which are optimally located between the renowned ETH of Zurich, the University of Excellence in the city of Constance and other reputed universities of science in the east of Switzerland. "Now we are expanding this location further," Vietze said. The teams are scheduled to move in here in late summer 2023. 
Vietze attaches great importance to the energy concept making a further step towards CO2 neutrality. "The Innovation Center is intended as a showcase project, particularly in terms of sustainability and energy efficiency," Vietze says. The sophisticated solar building shell will generate electricity. Ground probes with heat pumps will heat the Baumer indoor spaces in winter and cool them in summer. As a further contribution within the "Baumer Blue" sustainability initiative, Baumer is going to use only CO2-neutral electricity from Swiss hydropower, thus ensuring clean energy supply of the Frauenfeld location in parallel. 
The building is set to open in Summer 2023.