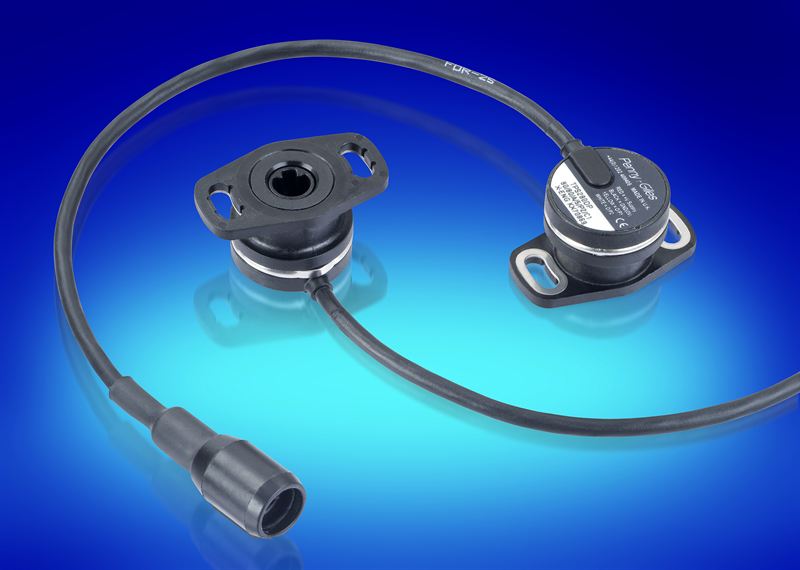 Since its introduction in 2009, the TPS280DP throttle position sensor from Penny + Giles – a business group of Curtiss-Wright Controls and designer and manufacturer of high precision sensing technology – has become widely accepted as the sensor of choice by throttle body manufacturers, motorsports teams and fast road and track-day enthusiasts.
One manufacturer – Jenvey Dynamics – has been at the forefront of this technology having originally approached Penny + Giles to design and develop a contactless sensor for its own throttle bodies. These have been adopted at all levels of motorsport – from kit cars and track day vehicles to World Superbike, S2000 spec rally cars, World and British touring cars. They are also widely specified by low volume sportscar and motorcycle manufacturers, where Jenvey often manages the customer's design and development process.
Explaining the initial approach to Penny + Giles, Jenvey's project engineer Simon Joyce says: "We have been using standard potentiometers on our throttle bodies for many years but wanted to introduce a contactless sensor as an option. The biggest problem we encountered initially was cost, as we were trying to find a Hall effect sensor that offered sealing to IP69K and used a D-shaft that would fit our throttle bodies.
"From our attendance at the various autosport shows we knew of Penny + Giles and their track record in motorsport and, when we asked if they were interested in developing a sensor for us, their response was positive." says Simon.
And so the Penny + Giles TPS280DP throttle position sensor was born.
With no contacting sensor parts ensuring zero signal degradation over the lifetime of the sensor, the TPS280DP has a tested life of more than 60 million operations – more than 18 times the life of an equivalent potentiometer. When powered with 5Vdc, the TPS280DP also has an operating temperature range from -40 to +140ºC, with a stability of less than ±30ppm/ºC.
The TPS280DP is mechanically interchangeable with most existing throttle potentiometers using 32mm mounting centres, and is designed to interface with most common throttle body D type spindles. It is available with 200mm or 500mm cable lengths and can be specified with or without a MSS4P Mini Sure Seal connector fitted to the DR25 sheathed spec 55A cable. It can operate from either a 5Vdc regulated or 9-30Vdc unregulated power supply, has over-voltage protection to 40Vdc and can be supplied programmed with any one of 341 different angles in the range 0-20 to 0-360 degrees in one degree increments. It also features a 12 bit resolution (0.025%) over the selected angular range.
For ease of configuration, the Penny + Giles TPS280DP throttle position sensor is available with analog (0.5 to 4.5Vdc) or digital (Pulse Width Modulated) signal outputs as standard, but can also be factory programmed to offer 0.1 to 4.9Vdc output range, matching the equivalent signals from a potentiometer.
In the three years since it was first introduced to Jenvey's customers, the TPS280DP has proved so successful that it is most often asked for by name and is being used on everything from bike engines to road cars, including the Mazda MX5 for an American racecar series, by Ford for its WRC series cars, several BTCC touring cars and the Ford DuraTec-based engine for the new limited-edition Morgan Aero Racing SuperSports car.
Jenvey's throttle bodies, equipped with the Penny + Giles throttle position sensors, are also being used by Topcats Racing who recently won the Britcar Class 3 Championship in its Ginetta G55.
Summing up, Simon says: "At a time when our previous pot-based sensor supplier had moved production to India and was having quality problems with its products, we found a new UK-based supplier and manufacturer in Penny + Giles. Its TPS280DP sensors are revolutionary because they are contactless and have few moving parts, and we and our customers can fit and forget them, which makes them ideal for motorsport applications."