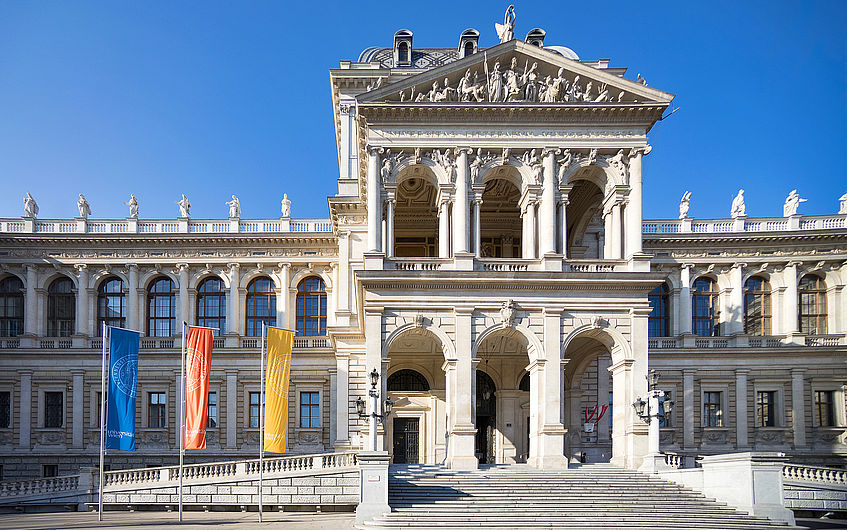 MSR-Electronic Multi-Sensor-Controllers (MSC2) with integrated warning buzzers and LED status have been installed in approximately 40 locations at the University of Vienna for secure CO gas detection. The gas measuring devices comply with EN 50271 standards.
Carbon monoxide (CO) is a highly toxic, odorless and colorless gas. It is produced during combustion processes such as the ones found in gas boilers; devices that the University of Vienna uses at many of its satellite campuses. Since carbon monoxide cannot be perceived through the senses, affected persons do not notice when they inhale the toxic gas. With this in mind, the University decided to install the MSC2s for increased safety in the event of carbon monoxide leakages
The MSC2 Controller is a gas measuring, warning and controlling device based on state-of-the-art micro-technology for the continuous monitoring of ambient air to detect toxic and combustible gases, refrigerants or oxygen.  It is designed for warning against gases in many commercial and industrial applications. Thanks to X-Change technology, calibration can be easily carried out by exchanging the sensor head or by using the integrated, convenient calibration routine directly on the system.
Main features of the MSC2 Controller include:
Internal function monitoring with integrated hardware watchdog©MSR-Electronic GmbH, Germany, MSC2-Multi-Sensor-Controller
Hardware and software according to SIL compliant development process
Modular technology (plug-in and exchangeable)
Reverse polarity protected, overload and short-circuit proof
Local bus connection for 2 sensors SC2 & 2 analog inputs 4–20 mA, for e.g. MC2 series (max. 3 sensors in total)
3 relays with SPDT contacts, potential-free max. 250 V AC, 5 A
2 transistor outputs, 24 V DC, 0.1 A (plus switching)
Serial RS-485 interface with protocol for DGC-06 or Modbus protocol
Different housing types with IP65 protection
2 digital inputs
Display (option)
Warning buzzer and status LED for alarm, fault, operation and service (option)
Acknowledgment button (option)
Operating voltage 230 V AC with wide range input 100–240 V AC (option)
UPS (option)
Conformity to: EN 50271, IEC/EN 61508-1–3
ANSI/UL 61010 1 & CAN/CSA-C22.2 No. 61010-1 (option)