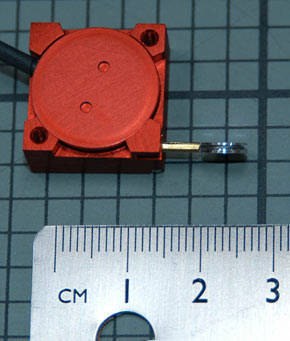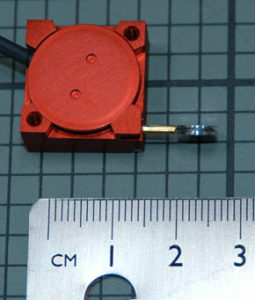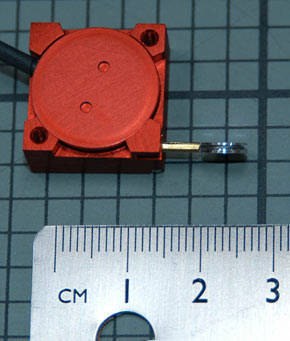 Thumbprint sized 'stringpot' cable extension transducers (or draw wire sensor) suits space critical automotive and aerospace applications.
The world's smallest stringpot or draw-wire sensor, the Celesco M150, is available from Variohm EuroSensor, the European sensor and transducer specialist.
With its miniature conductive plastic potentiometer, robust IP50 rated aluminium housing and nylon coated stainless steel cable, the M150 can be installed in a volume of less than 20 mm x 20 mm x 10 mm and provides an essentially infinite linear position resolution over measurement range of 0 – 38 mm with a +/- 1% full scale accuracy.
Aimed at demanding space restricted applications such as throttle position feedback and vibration/displacement measurement in vehicle testing, the thumbprint sized unit is easily installed with two threaded mounting holes and supplied with 450 mm multi-conductor cable.
With a 10g vibration rating at 30 to 2000 Hz and a potentiometer life rating of 5 million cycles, the durable M150 is designed for a long life in the arduous conditions found in the automotive and aerospace industries.