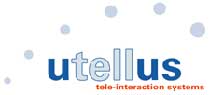 Strategic move by Xsens to build on its leadership in aided inertial tracking systems.
Xsens has completed the acquisition of substantially all of the assets of Utellus B.V., a privately held technology company with deep knowledge of impulse-radio Ultra-Wide Band (UWB) technology and applications. UWB based tracking technology is complentary to Xsens' inertial based motion tracking as it adds accurate position tracking to the dynamic motion captured with Xsens' range of products.
Utellus was founded in 2003 as a spin-off from Ericsson EuroLabs in Enschede, The Netherlands. Utellus has successfully demonstrated UWB technology for accurate position tracking at high update rates for several applications.