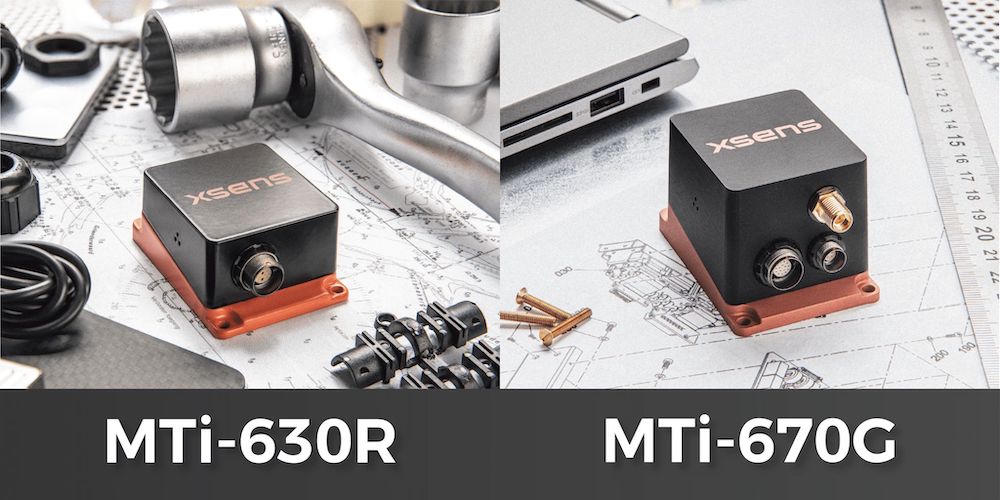 Xsens has added two new products to its MTi 600-series that both feature standard CAN and RS232 interfaces and an output data rate of up to 400Hz.
The new Global Navigation Satellite System (GNSS)/Inertial Navigation System (INS) module, the MTi-670G, and the rugged Attitude and Heading Reference System (AHRS), the MTi-630R, are housed in an IP68-rated aluminum enclosure which measures 40.9 mm x 56.5 mm x 36.8 mm and is vibration- and shock-proof.
The rugged products added to MTi 600-series are suited for use in harsh environments in maritime, mining and agricultural applications.
The new MTi-670G GNSS/INS module comes with a high-performance u-blox ZED F9 GNSS receiver and sensor fusion firmware in the module combines the receiver's inputs with integrated 3D attitude (tilt, inclination) and heading measurements to provide absolute positioning accuracy of better than ±1m.
The sensor is easy to integrate into system designs thanks to its support for Xbus and standard NMEA and CAN protocols, and the provision of Xsens' popular MT Software Suite for developers.
The suite includes the MT Manager GUI for Windows® or Linux® operating systems and a useful Magnetic Field Mapper function.
The MTi-630R AHRS is a ruggedized version of the MTi-630 AHRS that offers the same high performance, including roll/pitch measurement accuracy of ±0.2°, and heading accuracy of ±1°. The MT Software Suite that includes drivers for the LabVIEW, ROS, and GO development languages make it easier for the developers to integrate into end-product designs.
These new modules also offer differentiating features, such as precise factory calibration of MTI, high immunity to magnetic interference, and adaptive firmware operation to optimize performance in various types of applications
"The latest members of the MTi 600-series are the fruit of Xsens' continued investment in product development and new technology, ensuring that we provide the combination of performance, features and value that our customers demand across the range of markets we serve, from high-volume mainstream electronics to highly specialized product designs including RTK," said Boele de Bie, Xsens' CEO.